Cotton totes aren't the be-all end-all solution to eliminating plastic waste
Mindless consumption is mindless consumption, plastic or no
Apr 3, 2019
If you think switching from plastic bags to cotton tote bags is the way to go to reduce the environmental impact of the former, well, I'm sorry to tell you but it's not.
In fact, using cotton bags may be even worse, according to a study by the Danish Environmental Protection Agency who looked into the life cycle-assessment of different grocery bags, from single-use low-density polyethylene (LDPE) aka your usual translucent sando bags to cotton tote bags.
At groceries and many places of trade, these cotton tote bags are presented as an Earth-friendly alternative to non-biodegradable, sea creatures-killing plastic. But according to the findings of the study, the environmental impact of manufacturing these supposedly "better" bags are actually bigger than that of making plastic bags. This, however, is discounting the piles of plastic produced both in land and water post-consumption.
But don't get us wrong; Plastic, which eventually finds its way into the ocean and disintegrates into microplastic that may or may not be on our food supply, is still evil. It's just that the making of these supposedly alternatives consume way more energy and resources plus it has more far-reaching effects including climate change, ozone depletion, and many other environmental concerns.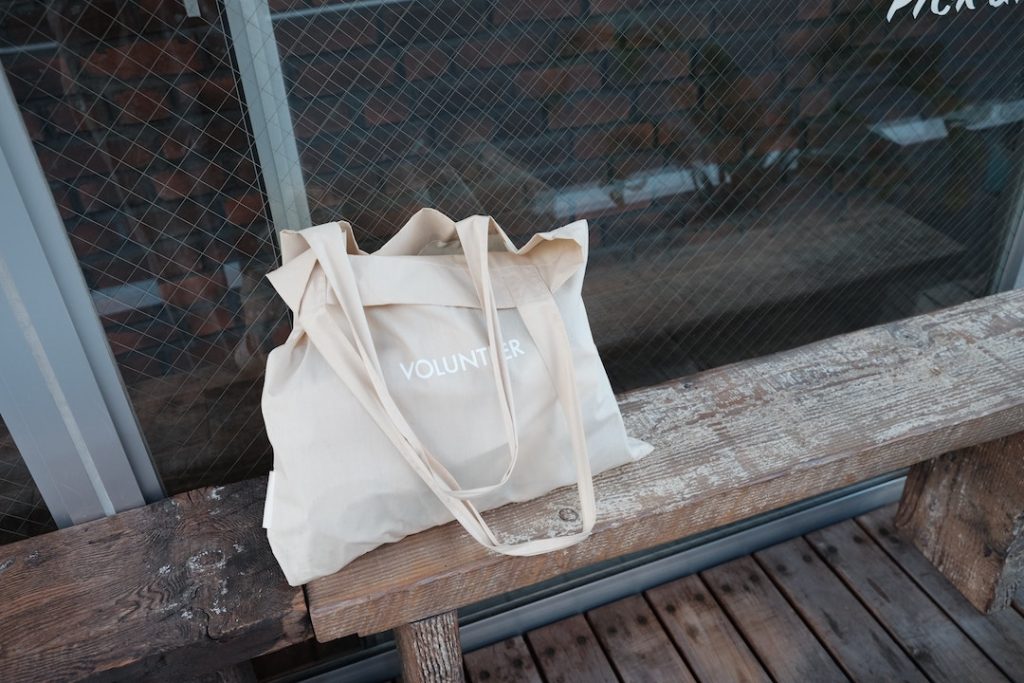 To give you a picture of why cotton bags can be worse: You will have to reuse it 52 times to have the same climate change impacts as a classic plastic bag. And for it to have the same cumulative environmental impact (water use, energy use, etc.) as a classic plastic bag, you will have to reuse it 7,100 times.
And this is even worse for organic cotton. Because organic cotton (without using fertilizer and pesticide thus averting damage to soil and water) has a significantly lower yield (at least 30 percent), it needs more resources like land and water to grow. This means bags made out of organic cotton takes twice as much reuses compared to conventional cotton to equal the impact of plastic bags.
You might ask: So what do we do now that it turns out cotton bags are actually worse than plastic—simply put, everything we know about what is good and what is bad for the environment is actually a bunch of lies?
Instead of opting for plastic bags, use what you already have, and use it well. The same goes if you have a ton of totes at your disposal: reuse until you can't instead of buying new ones.
A commenter on this article also shares this piece of advice: "Consider recycling or reusing. Or better yet, sewing your own totes from old bedsheets and clothes."
At the end of the day, it all boils down to buying less and looking after your stuff so that they last, therefore eliminating the need to buy new ones. Whether or not you use a plastic or a cotton bag won't matter if you live mindlessly consuming and accumulating things you don't really need.
Read more:
Actor Pepe Herrera shows the plastic-sunken state of Freedom Island
Essential oil-based edible films are better food preservers than plastic, experts prove
Metro Manila will be knee-deep in plastic within a year
Read more by Christian San Jose:
Our online shopping habits are producing more plastic waste
How switching to an eSIM can help lessen plastic usage
"Biodegradable" plastic is not the solution it is posing to be
TAGS: climate change cotton tote bag plastic sustainability