Find peace in the busy city at this art and healing festival
Spend a few hours for yourself here
Jun 3, 2019
How would you describe Manila? Dynamic or full of energy? Busy and noisy? Whatever it is, one thing's for sure: it's far from peaceful.
For most of us, leaving the city to find solace isn't easy. There aren't too many spots in Manila where we can find peace, either. But this month, Y Space at the Yuchengco Museum is hosting an art and healing festival where you can participate in workshops, talks, and activities geared towards getting in touch with your spirituality. The activities are also tied with art and culture, making it a holistic experience.
They opened the festival with a cacao ceremony, which proved not only relaxing and calming (as most meditative sessions are), but also educational and, surprisingly, full of energy. Part of the activities during the ceremony of course involved all participants drinking cacao—which is considered food of the gods for the Mayans. Part of the reason cacao has also been so revered by these ancient cultures is because of its healing properties, as it contains a number of nutrients like iron, and antioxidants.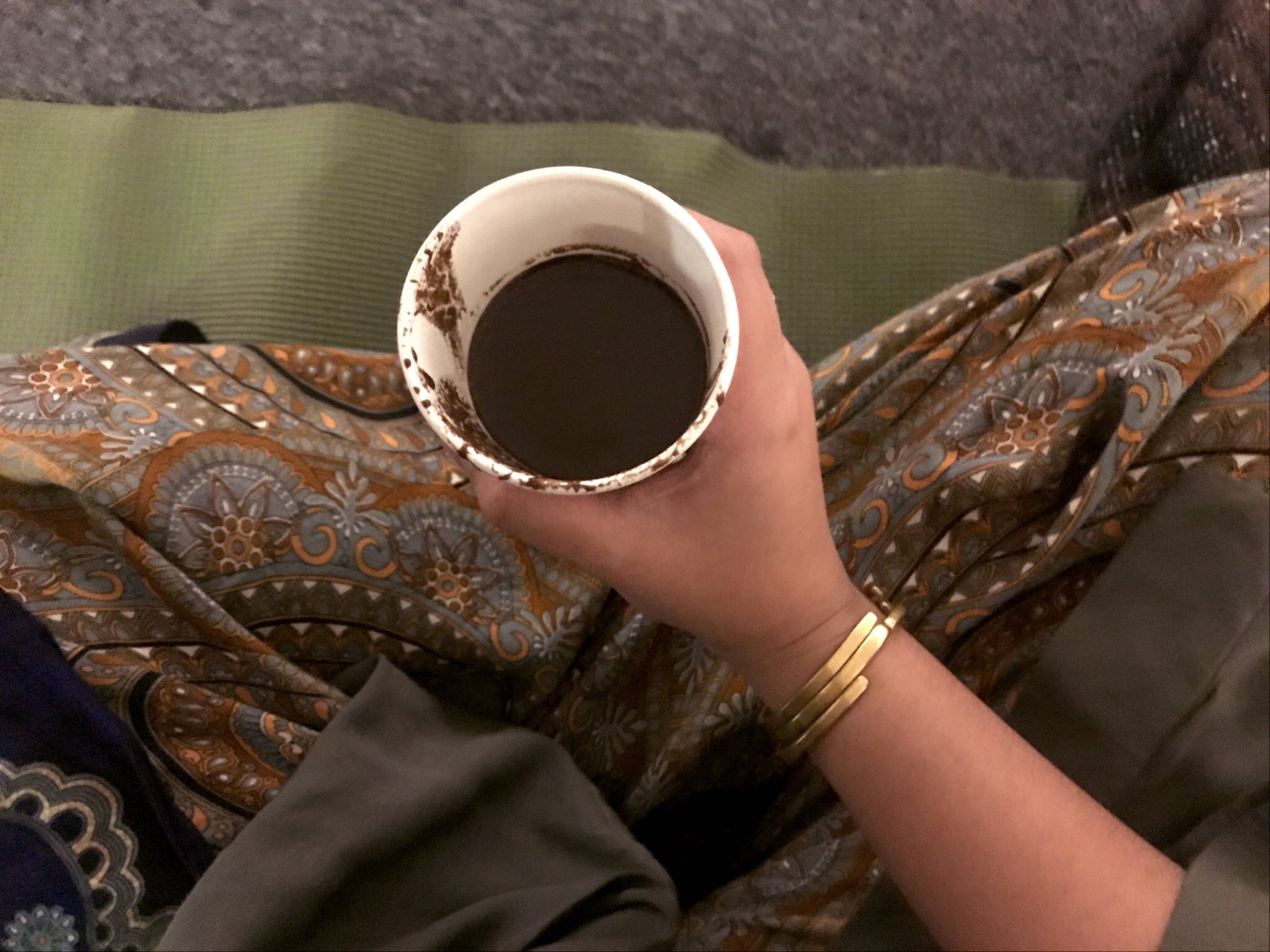 Aside from meditation circles, a number of other events will also be held during the festival, which runs until Jun. 23.
Here are some activities you can check out this week to start the month:
Jun. 4, Tuesday: Nada yoga with Lee Grane
7 p.m. to 8 p.m.
P800 per session
In this branch of yoga, sound is given reverence over matter or motion. "Transformation is brought through nada or sound." While participants will be required to come in yoga or exercise attire, no prior yoga experience is necessary.
Jun. 5, Wednesday: Yoga: the art of sacred alignment with Francesca Regala
7 p.m. to 8 p.m.
P1,000 per session
This series of Anusara yoga sessions is open for individuals and groups, and offers "the experience of breath, meditation, and yoga asanas in a safe, fun, and nurturing environment that supports one's practice of unfolding and being." Yoga or gym attire required, but prior yoga experience is not necessary.
Jun. 6, Thursday: Soul spa: theatre workshop for the soul with Karl Alexis Jingco
9 a.m. to 12 p.m.
P700
This workshop for teens (junior/senior high school and incoming college students), led by stage actor and improv performer Karl Alexis Jingco uses theater elements "that targets the soul and energy."
Jun. 7, Friday: Groove drum jam with David Esteban
6:30 p.m. to 8:30 p.m.
P500
Music isn't just about the carefully arranged notes—it can be spontaneous, too. At this percussion workshop, participants will get to experience how "creative and stress relieving" spontaneous music making can be, whether it be through the use of drums, tambourines, or bells. Musical experience not required for this workshop.
Jun. 8, Saturday: Self-love and reason for being with Dr. Lia Bernardo
10 a.m. to 12 p.m.
P750
Interested in learning more about ikigai or integrating purpose into your life for well-being? Bernardo will discuss resources and tools to achieve self-love and acceptance, as well as learning how to look inwards to understand one's purpose.
(Read more about ikigai: Ikigai is the new Japanese lifestyle trend anyone can do)
Jun. 8, Saturday: Spirit songs and soul rhythms: sacred cacao ceremony with Lee Grane and Francesca Regala
6 p.m. to 8 p.m.
P1,200 per session
You'll also have a chance to try the cacao ceremony on Saturdays. The guided ceremony centers on cacao and singing, where the cacao is used as "a heart opening elixir, allowing us to expand our capacity to experience and create joy in our lives, to be in the state of flow, in a loving space, amplifying our collective prayers as one community through intention and conscious music."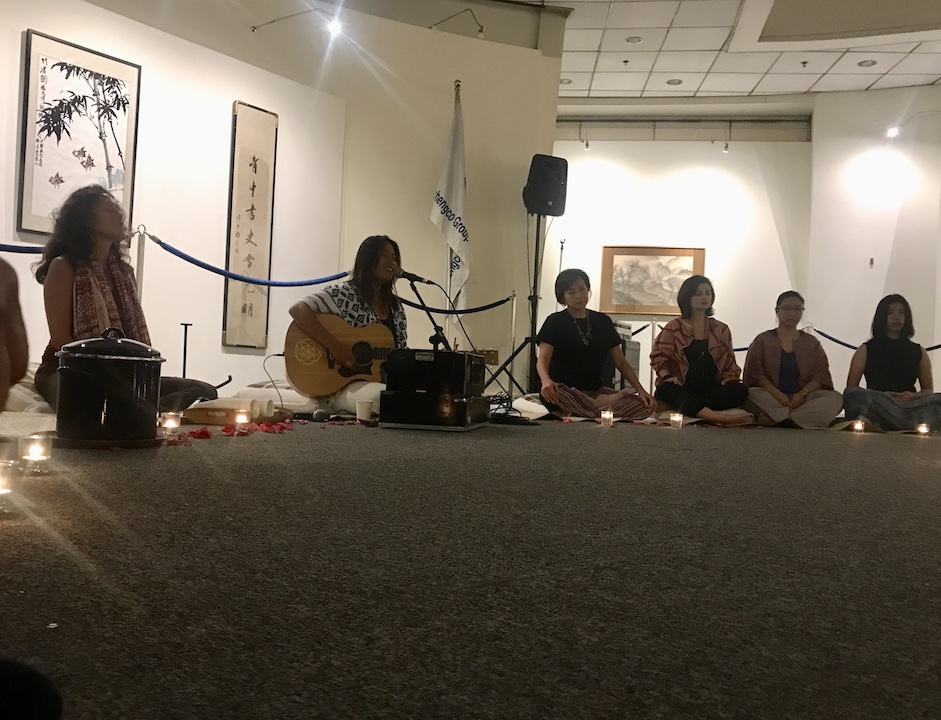 Jun. 9, Sunday: Good grief! with Cathy Sanchez-Babao
9 a.m. to 12 p.m.
P1,000
We all deal with grief differently—and we also experience different types of grief. It may not always involve the passing of a loved one, as it can also involve great loss. Grief coach Cathy Sanchez-Babao will hold a two-hour talk on how to "help yourself and others on the grief journey." There will also be an hour for questions.
Jun. 9, Sunday: Roots of wisdom: women's circle with Lee Grane and Francesca Regala
3 p.m. to 5 p.m.
P1,500 per session
In this healing circle for women, the session aims to help participants learn from each other and get a deeper understanding through community.
Check out the Art and Healing Festival website for the complete list of events for the month.
Get more stories like this by subscribing to our weekly newsletter here.
Read more:
Can't sleep at night? Yoga can cure that and these other illnesses
This wellness resort houses a vegan-only resto
Fight millennial burnout with these wellness and self-care apps
TAGS: art and healing festival events meditation self-care wellness y space y space at the yuchengco museum yoga Yuchengco Museum