ICYMI: The Department of Tourism has teamed up with local fast-food chain Jollibee for its latest campaign called "EATS. More Fun in the Philippines."
The campaign prominently features three key personalities: Fil-Canadian restaurateur and TV personality Jordan Andino, celebrity chef JP Anglo, and Fil-Canadian comedian and singer Mikey Bustos.
The documentary-ish video set to a classical music (very "Chef's Table", if you ask us) begins with Andino's streetfood crawl where he eats kwek-kwek, bananacue, and fishball on sticks, while Anglo after buying the ingredients in his motorbike, prepares a sumptuous meal for his guests.
While Bustos, true to his comedic background, emerges in the middle of a rice field clad in almost cowboy-esque ensemble on top of a carabao drawn by a farmer.
Much like the format of the series it's trying to parody, it also features on-cam interviews with these personalities, beginning with Anglo who shares a fun fact: "The Philippines has more flavors than it has islands."
As expected, the beloved adobo takes front and center on the video featuring many other popular Filipino dishes. Sinigang be damned.
But fair enough. Adobo, after all, is one of the easiest to make and most recognizable Filipino dishes. Andino makes a case for our (and any other country's really) cuisine's inherent fusion of various flavors, even using the adobo to illustrate this point.
"The amazing thing about adobo is there's no one recipe," explains Bustos. And that's true.
The video resumes with a montage of some of these many versions: from white adobo, adobo with annatto oil, with turmeric, and, of course, the OG traditional adobo.
One of our writers previously argued that the original adobo—or at least the first one—was actually white and had no soy sauce to give it a brown color. (More about that here: In case you didn't know, white adobo was the original, pre-hispanic adobo)
But we digress. White or brown—or as you will later find out its other red and yellow iterations—adobo surely holds a special place on the Filipino table.
And to celebrate that, we've compiled some adobo recipes, plus interesting takes on it and where you can get it—all for the love of this sweet, sour, salty, and hearty dish that we all are very fond of as Filipinos.
For the adobo purists out there, this one's for you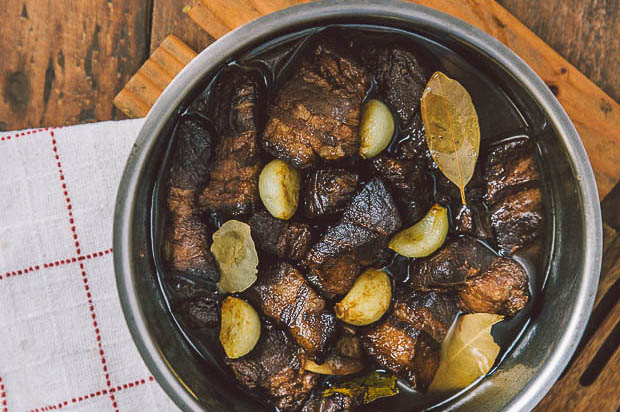 We even got chef Miko Calo to make this buko juice-infused recipe
A richer, stew-like version that's more substantial than the usual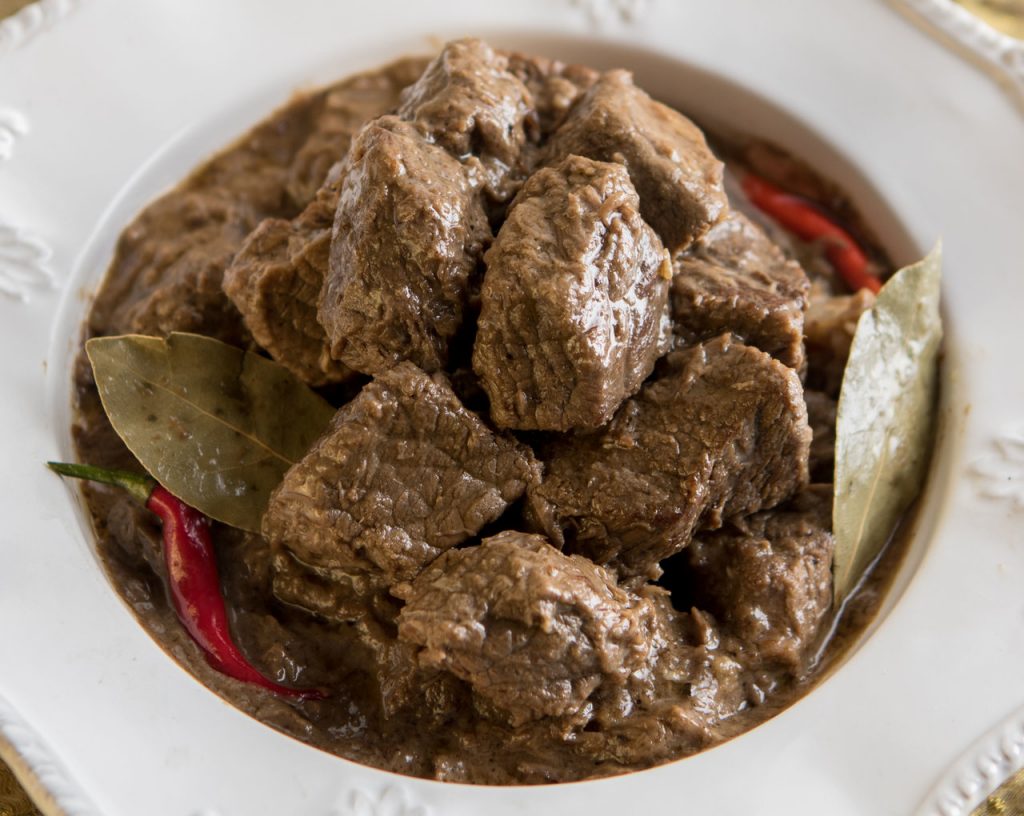 In Taal, Goco Ancestral House serves this yellow adobo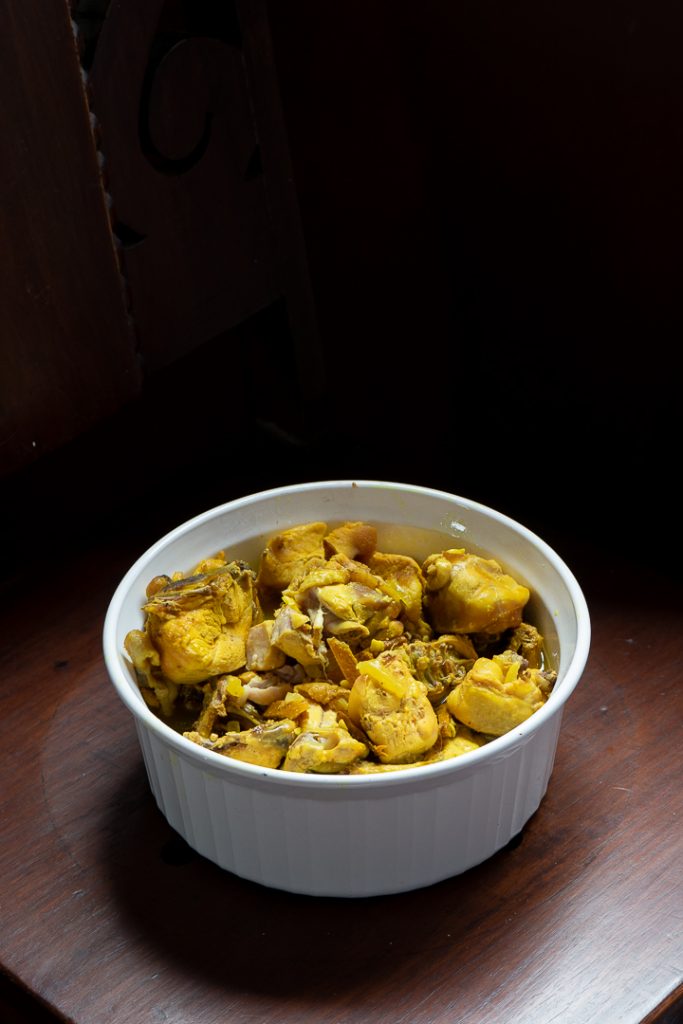 Romulo Café's take on this ubiquitous Filipino fare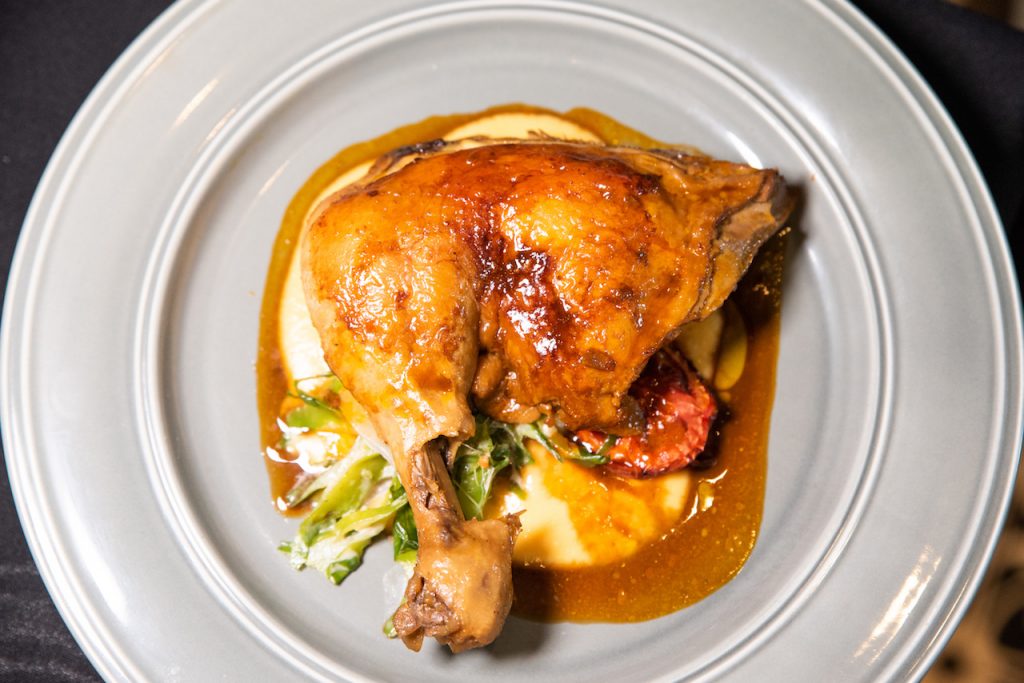 We are sure there are more versions of adobo than what we have listed here considering there are regional variations. Got other versions of adobo to share? Spread the word.
Header photo screen captured from Jollibee Studios' YouTube channel
Get more stories like this by subscribing to our weekly newsletter here.
Read more:
"Good morning, ma'am, sir!" Senior citizens and PWDs at your service at Jollibee's Manila branches
Banli, busa, sangkutsa, and other essential Filipino cooking terms you need to know
Filipino cookbook by Maharlika restaurateurs vies for top US food award
Writer: CHRISTIAN SAN JOSE