A guide to everything you need to know about COVID-19
Here is *almost* everything you need to know about the COVID-19 outbreak: from updates to precautions you need to take
Apr 1, 2020
Discovered in 2019, COVID-19 is a new strain of coronavirus which causes respiratory illnesses such as coughs and difficulty breathing. World Health Organization (WHO) Director-General Dr. Tedros Adhanom Ghebreyesus has classified this virus as a pandemic, and as of writing there are 2,311 confirmed cases in the country alone.
[READ: COVID-19 is now a pandemic. What does this mean?]
Since localized transmissions of COVID-19 have been reported earlier in March, local and international medical experts have been working hard to learn more about this latest strain of the coronavirus and find better ways to detect it.
---
What is being done about it?
In response to the rising number of confirmed cases, President Rodrigo Duterte has placed the country under an enhanced community quarantine and signed the Bayanihan to Heal as One Act, which places the country under a state of national emergency. 
Institutions such as the Department of Public Works and Highways (DPWH), Philippine Sports Commission and local government units have also been enacting precautions such as establishing quarantine facilities and travel restrictions to curb the spread in their respective cities.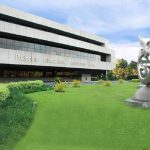 ---
How to help out
With most businesses at a standstill and various communities affected by the enhanced community quarantine, companies from the private sector have also stepped in to help their employees as well as medical frontliners from all over the country.
For people who want to extend a helping hand, there are also organizations that have been putting out calls for donations for frontline workers and underserved communities.
---
Respect for the frontliners
On the topic of frontliners, it's important to show gratitude and respect to the employees working in groceries and drugstores, drivers, delivery drivers and all of the workers making sure that society doesn't fall to pieces.
---
Taking care of yourself
While it's important to keep yourself updated on what the government and public sectors are doing to curb COVID-19's effects, it's also important to know what steps you can take to keep yourself healthy.
We've put together guides that can help you keep your surroundings clean and disinfect the things you use everyday, and resources that can help you keep track of your physical and mental health.
Guides
Resources
Cleaning tips
Header image courtesy of Cebu Daily News – Inquirer.net
Get more stories like this by subscribing to our weekly newsletter here.
TAGS: cleaning tips coronavirus covid-19 donation donation drive donations nolisoli nolisoli COVID-19 guide