Two weeks before the dreaded global interruption, Toqa, a local label by two Rhode Island School of Design alumni focused on tropical-appropriate garments made with deadstock fabric, unveiled what would be its new collection at Bellas Artes Outpost in Chino Roces Avenue. Gathered in a sea of dancing bodies were the brand's band of creatives, including the filmmaker Jan Pineda. 
[READ: Fashion is political, according to the young designers of Toqa]
A day before the Luzon-wide lockdown was announced, he posted a selfie of him trying on one of the looks from Toqa's collection. It was a "latergram," one of the many he would post in the stretch of the world's longest lockdown.
View this post on Instagram
In another post dated July 21, Jan can be seen lifting what looked like a big oval stone with one hand while sitting down. It's from the same party. He captioned it "how I thought 2020 will be 😂."
What followed, of course, none of us could have predicted. For him, it unfolded off-grid—Jan's life off-Instagram. While he filled his feed with photos from better days (more latergrams), his work as Globe Studios' manager resumed, shooting music videos (remotely and occasionally on set) for some of the country's rising talents. 
He's since moved houses and celebrated his birthday—another "milestone" (if you can call it that) he didn't see coming having been born in the last month of the year. Who would have known we would still be in lockdown by now?
"This year tore me apart but [I'm] still thankful for many things," he wrote on a post on his birthday days before this story came out. 
These "many things" include stuff he now lists here: "things that make the grind a little happier for me."
Toqa Boulder bags
"Had to shoot music videos while Manila was under general community quarantine (GCQ) and these Toqa bags made carrying alcohol, masks and a clean pen easier. It's perfect when you need to run around, fill up forms and sanitize constantly (also the bright cheerful color helps!)"
"semilucent" mixtape
"One of the music videos I worked on was for Paradise Rising, 88rising and Globe Telecom's new music collective representing the next wave of artists from the Philippines. I got LSS working on the project. The mixtape is enjoyable to listen to during morning work. Also, #PinoyPride 🇵🇭."
Home/workplace decor
"I recently moved to a bare apartment in the middle of the pandemic and wanted to decorate the place immediately for some work from home inspiration. Found this easy-to-use modern steel frame from Habitat to instantly fill the bare white wall. It now frames a poster I got from a trip." 
Work brew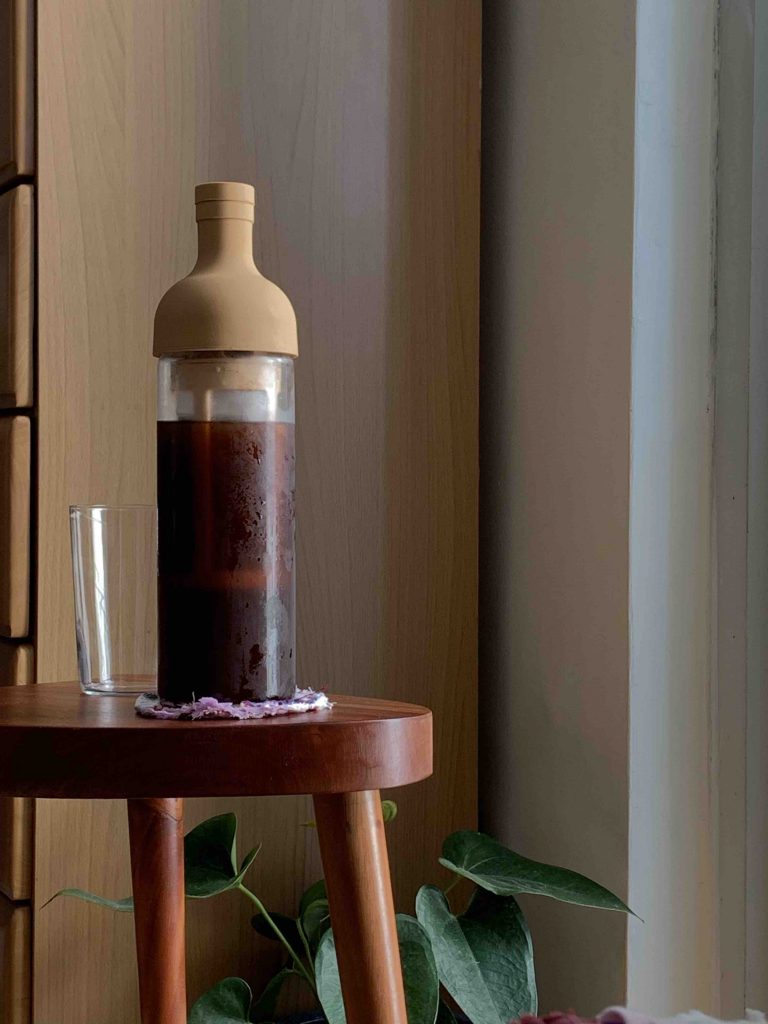 "Before sleeping, I make a batch of cold brew for the next day with this Hario cold brew maker (makes around four to five cups). On hectic days when I need some energy in the middle of the day, I just open the refrigerator. I usually put my cup on this cute stool from Nooke. I love it cause you can easily move it around the house and use it for something else."
End of day-signaling home scents
"All day zoom calls and organizing can get pretty stressful (and almost without end lol) even extending up to late at night. As an audio-visual worker, I may have underestimated the power of the sense of smell (lol). Recently discovered these room scents from Aesop and Muji and they have helped me a lot to just draw the line when I should stop working. The scent helps send signals to my body that I need to relax for the day."
Sparkling tea and some reading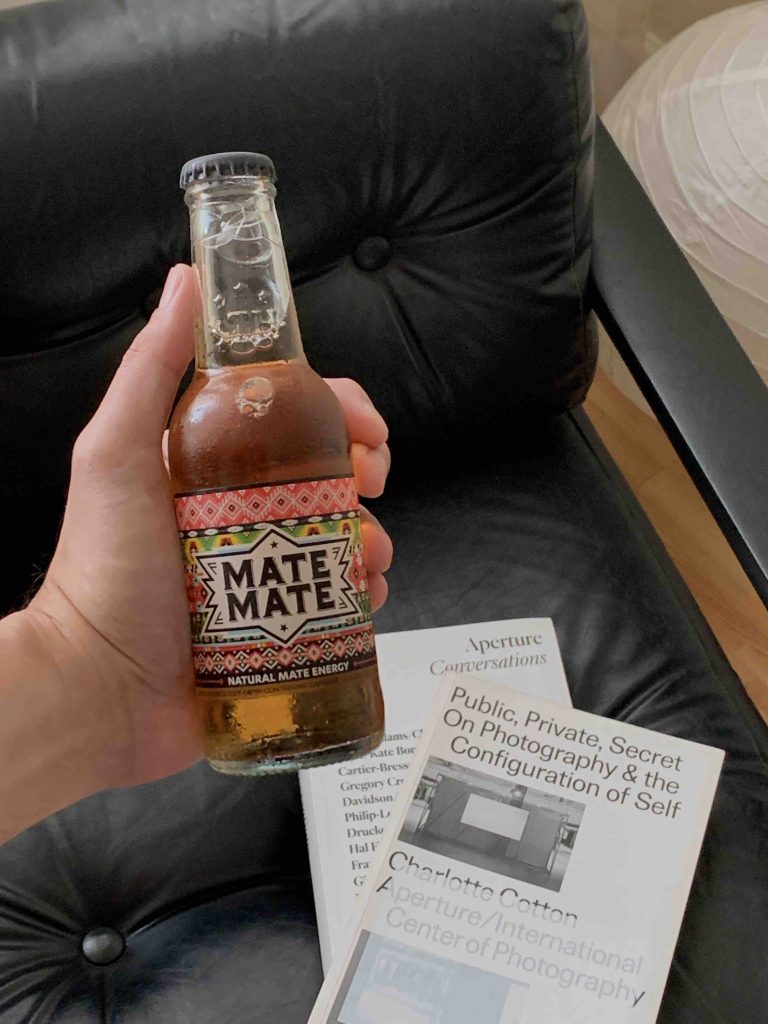 "The weekends are good opportunities to catch-up on reading (and some drinking!). I love that this caffeinated sparkling tea I discovered from a trip, Mate Mate, is now available in Manila. It's also good with alcohol—vodka, scotch or rum. 
And these are some books I haven't been able to finish from the Aperture Foundation. I like drawing inspiration from photographic arts to some of my video work."
Get more stories like this by subscribing to our weekly newsletter here.
Read more:
What's making this editor happy? Reading, rediscovering DVDs and offsetting screen time with vinyls
What's making this freelance photographer happy? Sambal, #MicroPorn and constant self-education
What's making this content creator happy? Vintage jewelry and card games sans small talk
Writer: CHRISTIAN SAN JOSE