"What's making us happy" is our weekly list of things we bought by impulse or purposefully as of late, new-found hobbies, rediscovered pleasures—anything to distract us from this gloomy quarantine and maddening real world
***
Raymond Ang, digital publishing editor of The Wall Street Journal's weekend lifestyle section, works from home in Manila—on New York time. A professional vampire of sorts, he works from 9 p.m. to 6 a.m. and catches up on sleep from 7 a.m. till 2 in the afternoon.
"What's proven effective about this schedule is I get all the leisurely activities out of the way before work starts. I've found that I actually focus better this way," the former CNN Philippines Life co-founder and publisher said.
 

 

 

View this post on Instagram

 

 
Seven hours of sleep and seven hours of leisure.
In between work and rest, Raymond spends the afternoon till dinner with his family or by himself in the company of books, archival magazines (including a rare copy of Vanity Fair with Princess Di on the cover), vinyl records and "really carb-y merienda" he shares with his lola, homemade pastries captured basking in golden sunlight on a woven Halohalo sofa for his Instagram stories.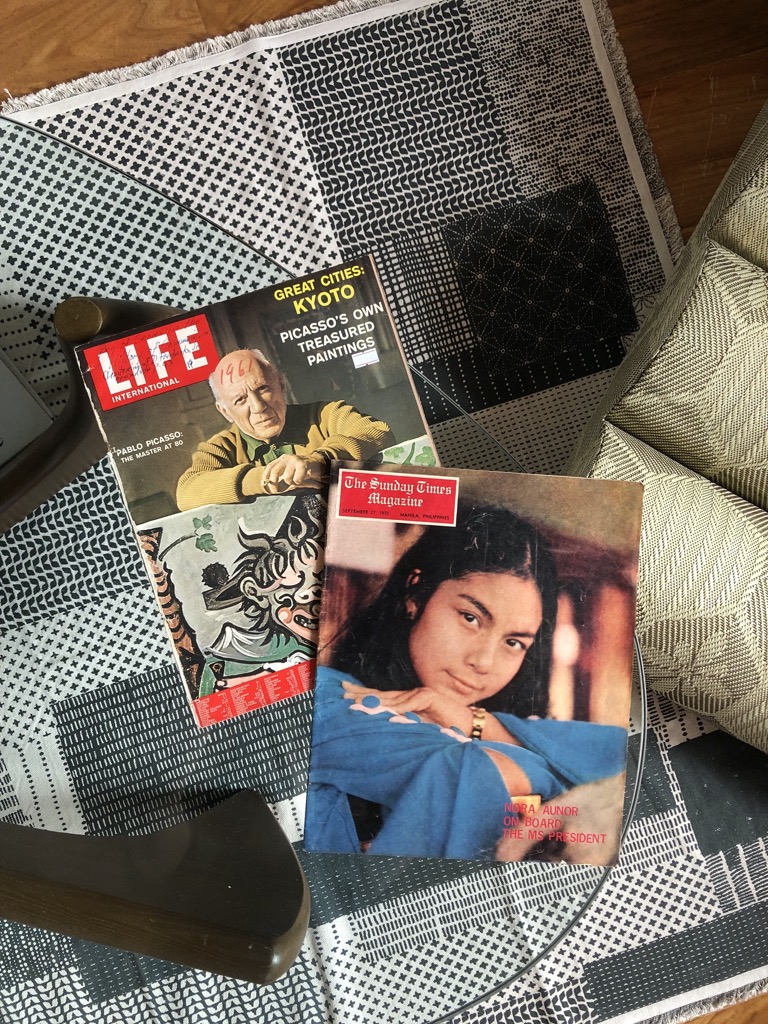 "I just read 'A Little Life' a few months ago." He is, of course, referring to Hanya Yanagihara's 700-page bildungsroman. "We've had the copy for years and I just put it off forever kasi ang haba. You know what's crazy? It took me like a week! Quarantine kasi. Wala magawa."
[READ:
To all the books we haven't read, yet are already on our bookshelves
]
"Walang magawa," however, may be an understatement for the ever-busy Raymond. Apart from being the digital publishing editor and contributing editor for WSJ publications, he is also pursuing personal projects with friends in quarantine. He is one of the founders of boutique consultancy firm Milk Man Marketing along with writer Martin Yambao and stylist MJ Benitez.
"Being part of that archipelago also means being aware of what's happening outside your bubble, the different communities that might be having a harder time than you, and figuring out how you can help."
When he does have time to himself, how does Raymond spend it? Here, he lists some of the things that are keeping him occupied while making his time in isolation a little lighter.
A jacket that reminds me of adventure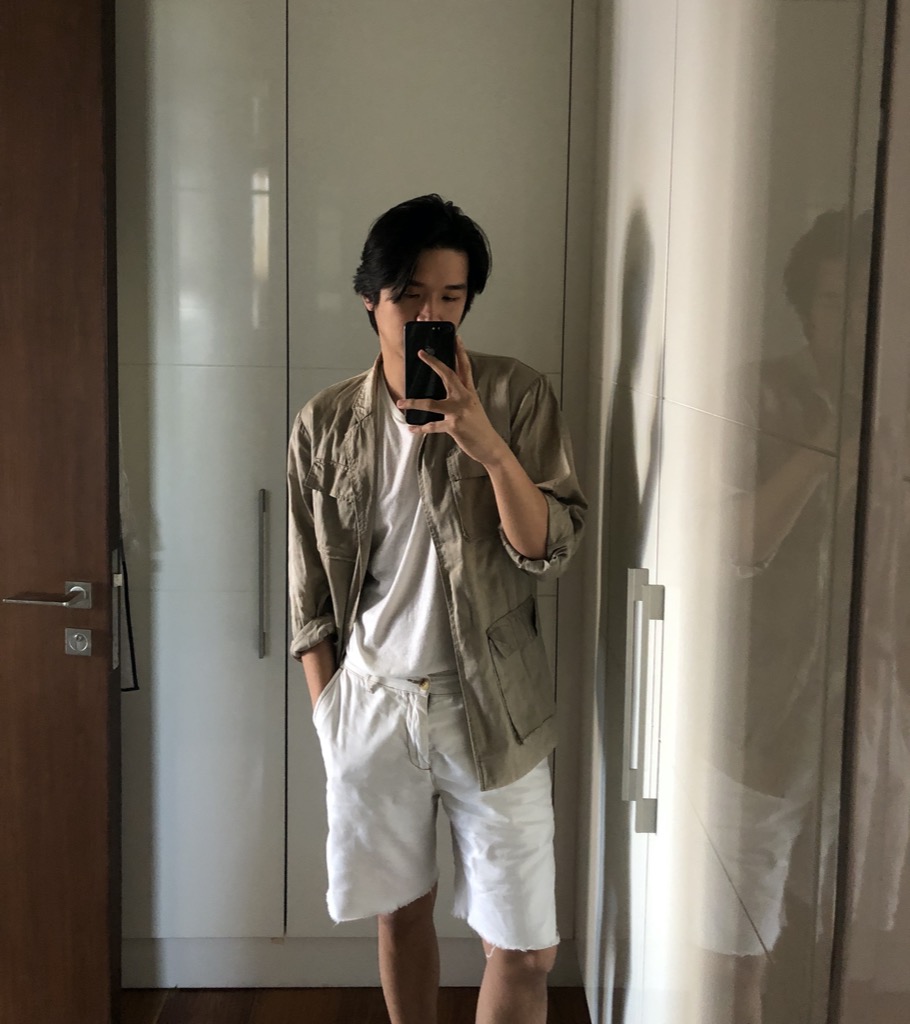 "I've always loved this safari jacket I bought from Eairth eight years ago. It was my go-to article of clothing in my early 20s (when I frequented Rocket Room and Hotdog at Aracama—an era). As I got older and started going to meetings that called for more formal clothing, I retired it from heavy rotation and it became my travel jacket.
I've been through a lot with this jacket and using it in quarantine, as a chore coat for my workday, it's become a reminder of adventures past, the world out there, and the hope of future thrills."
Rediscovering DVDs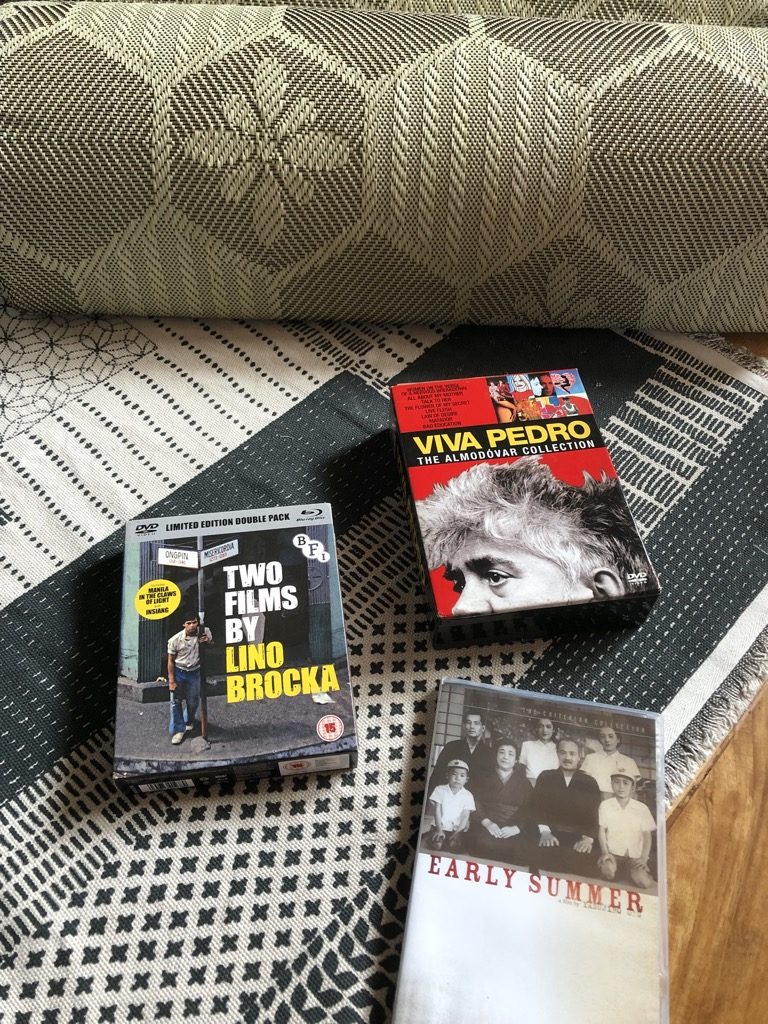 "I'm a streaming junkie like everyone but even the bottomless libraries of Netflix, HBO Max and Criterion have their limits. A lot of classics still aren't on streaming and a lot of times, the easiest option is still home video. Reunited with my DVD collection at home, I'm rewatching favorites by Almodovar and exploring the filmographies of Asian filmmakers like Yasujirō Ozu and Stanley Kwan."
Life-saving cold brew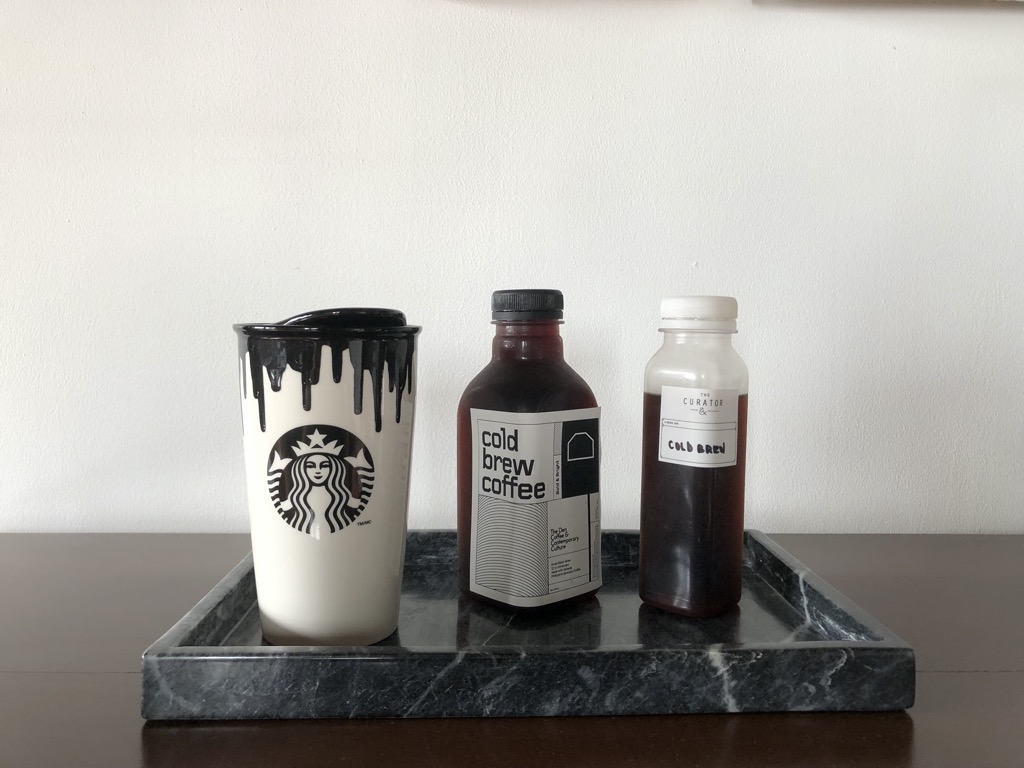 "I flew back to Manila early this year and have been riding out the pandemic with family. I'm still working remote and on New York time though—vampire hours, basically. And in the last few months, cold brew has been a real godsend.
I've been enjoying ordering from all the neighborhood cafes close to my heart, from The Den in Escolta to The Curator in Legaspi to Type A in Pasig. Those places have always been there for me—a lot of articles and presentations were crammed in those WiFi-powered havens—so in a time like this, I'm trying to be there for them, too. In a city like Manila, coffee shops are some of our limited options for "third places."
A few years ago, a friend gave me this Starbucks collab with a pre-Entireworld Scott Sternberg (Band of Outsiders era). Honestly never used it until this year—I guess I was always taking my coffee to go or in cafes? It's been a nice companion for long hours of largely solitary work."
My first Baldwin fiction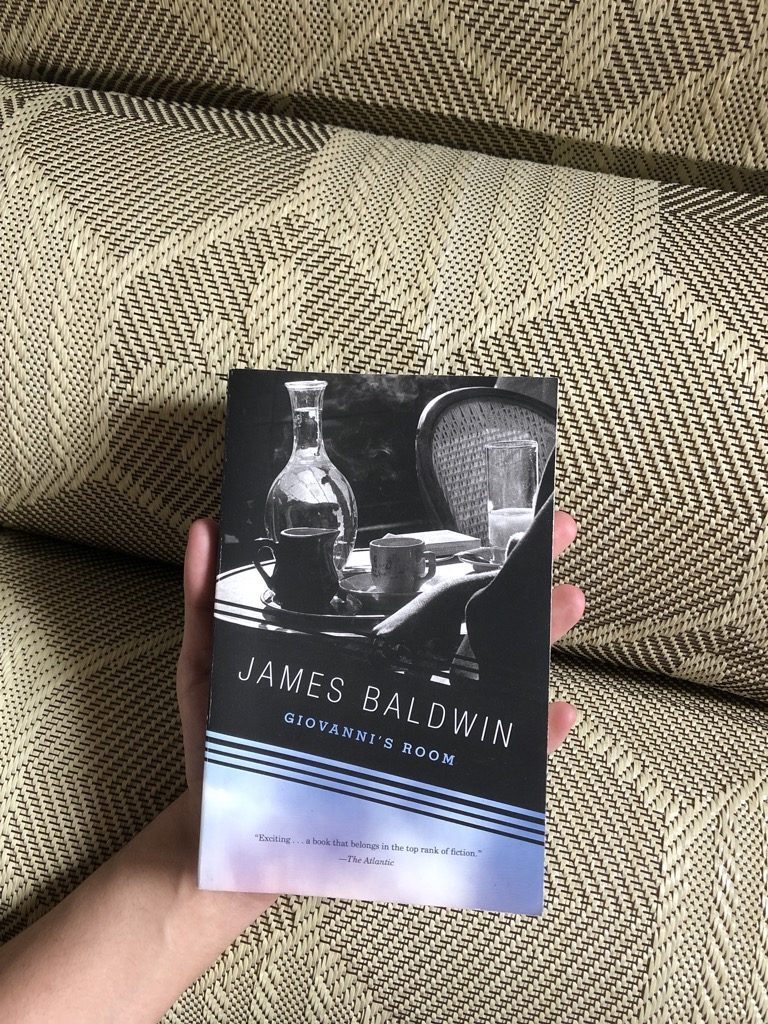 "Prior to the pandemic, I'd only read James Baldwin's essays. I never really had the urge to read his fiction until I encountered a Hilton Als essay on his 1956 queer classic "Giovanni's Room." This was kind of the perfect time to read it. Set in Paris, it was a beautifully transportive, heartbreaking read."
[READ:
Local queer literature to add to your reading list
]
Eye-saving vinyl records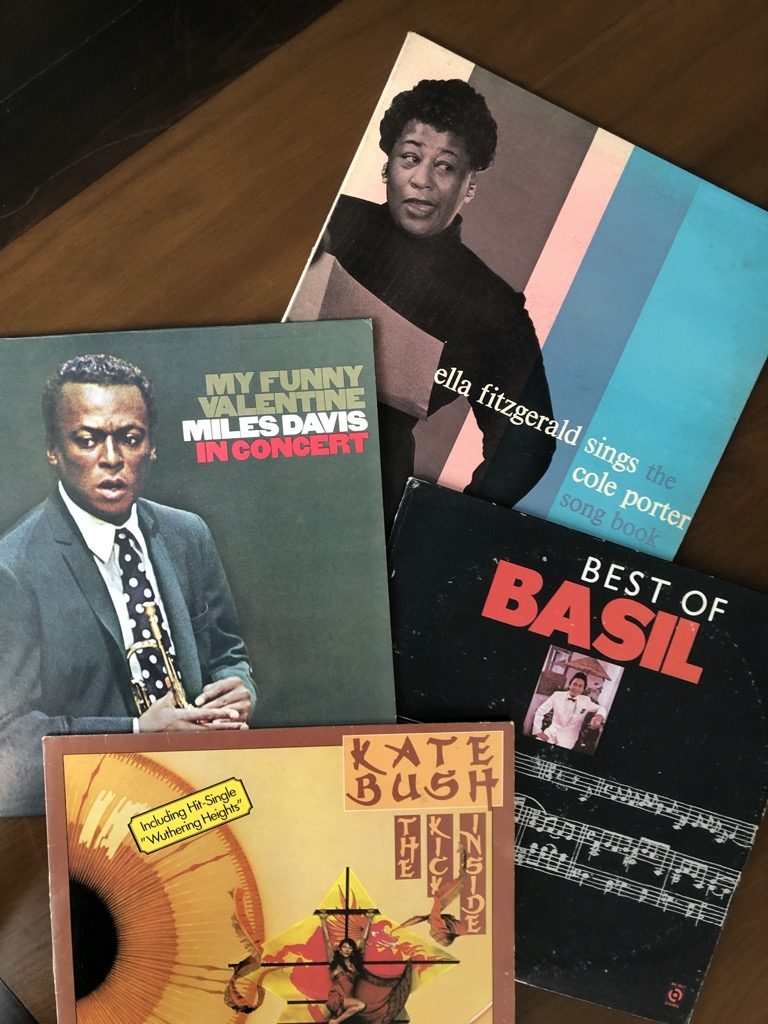 "Like everyone, my screen time has definitely increased in quarantine. I try to make it a point to give my eyes a break every once in a while but I honestly have trouble keeping my eyes off my phone. It's terrible.
Listening to vinyl records has been a great solution. A real salve from the screens. And I've really enjoyed doing this with my lola. We listen to Ella Fitzgerald, Basil Valdez and once, even The National's "Boxer" over merienda."
[READ:
This 15-seater bar has over 9,000 vinyl records
]
Books on local culture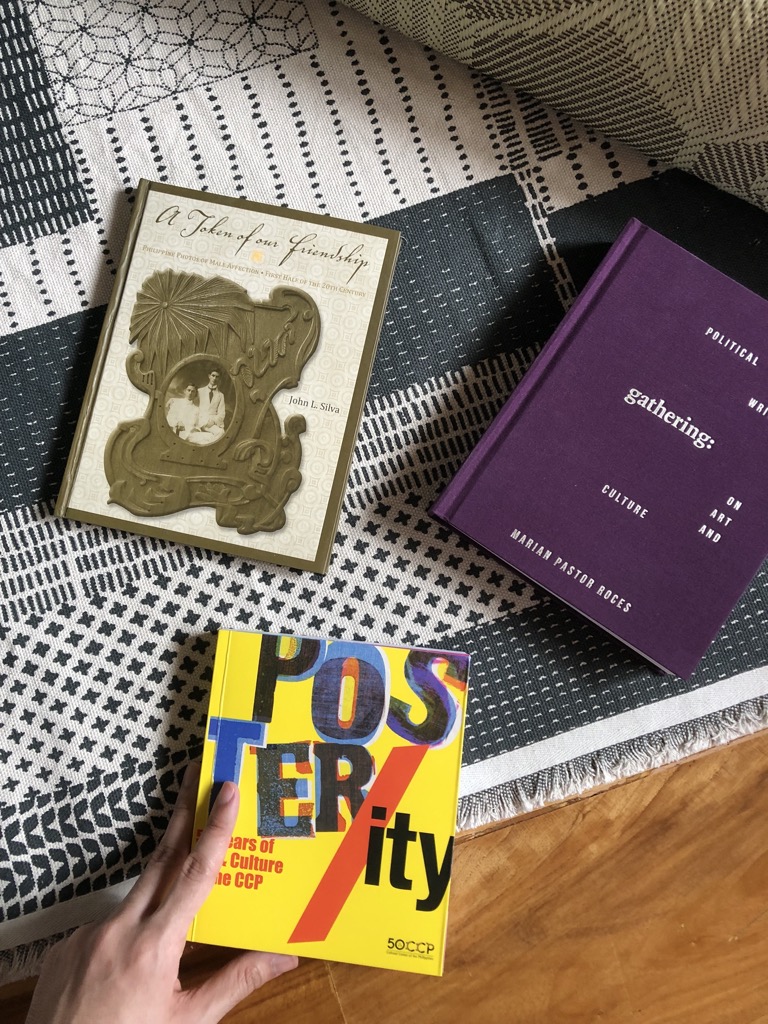 "Some quarantine purchases: John L. Silva's "A Token of Our Friendship," Marian Pastor Roces' "Gathering: Political Writing on Art and Culture" and "Poster/ity: 50 Years of Art & Culture at the CCP," the book that accompanied the CCP exhibit (that) the Artbooks.ph co-founder Ringo Bunoan co-curated. "Poster/ity" is a great reminder that #aesthetic existed in the Philippines before Instagram and the Internet, "A Token of Our Friendship" beautifully documents our queer history, and "Gathering: Political Writing on Art and Culture" is an essential read for anyone interested in the local cultural industries. 
[READ:
CCP's 12-volume encyclopedia of Philippine art history and culture is now online
]
Nolisoli.ph: Can you share some tips on making the best of your time in isolation, whether for work, leisure, personal time, etc.?
Raymond Ang: While we're all little islands right now, it's good to remember that we're part of an archipelago, a community. That can mean reconnecting with friends and taking this opportunity to strengthen our different relationships.
But being part of that archipelago also means being aware of what's happening outside your bubble, the different communities that might be having a harder time than you, and figuring out how you can help.
[READ:
LIST: Donation drives for #UlyssesPH relief
]
Nolisoli.ph: What is something you can't wait to do once we get out of quarantine?
Raymond Ang: Hard to think of just one thing! I'd love to get dinner in a nice, crowded restaurant, watch a movie in a packed theater, read a book in a cafe and explore the world again without fear.
Raymond's portrait photo by JL Javier
Get more stories like this by subscribing to our weekly newsletter here.
Read more:
What's making this content creator happy? Vintage jewelry and card games sans small talk
What's making this freelance photographer happy? Sambal, #MicroPorn and constant self-education
What's making this ceramic artist happy? Edible and decorative bread lamps and rest as a radical act
Writer: CHRISTIAN SAN JOSE