The best cookbooks are the ones that reveal the stories behind the making of a recipe—it is at least in my opinion. Why did the recipe developer choose to use this ingredient over another? What food is it trying to emulate? What concessions had to be made in order to arrive at the "final product"?
Over the course of one of the world's longest quarantines, food has been at the center of talks—although it has always been a central issue in survival. A year ago, we wrote about families' coping mechanisms in times of crisis to fit the needs of their households within a finite budget. These included cutting meals to two a day, resorting to few-ingredient dishes, and skipping meals altogether.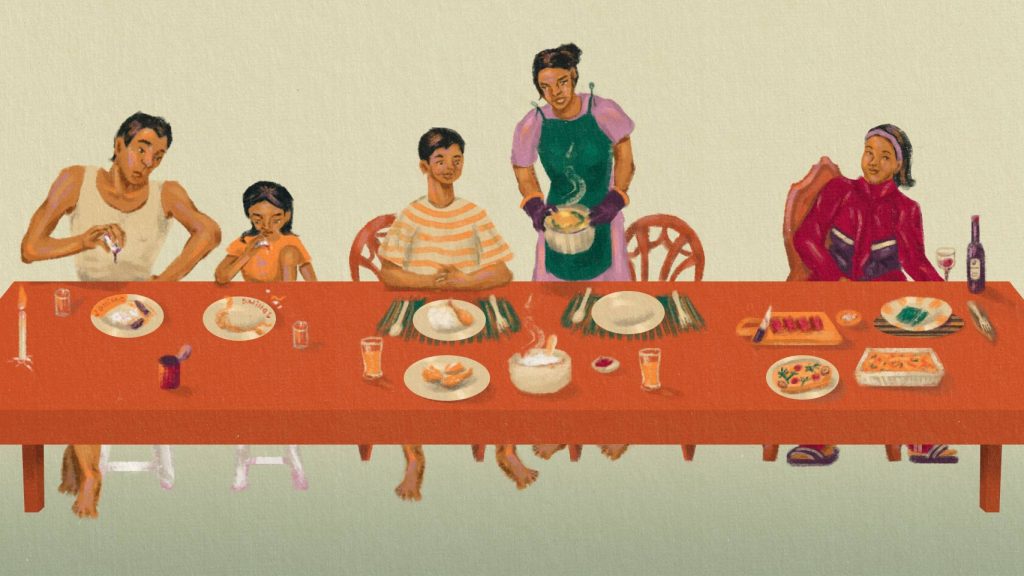 [READ:
To know how Filipinos are coping in the pandemic, look at what they're eating
]
Women have always been the unsung heroes in this struggle. What we have always equated as a labor of love, domestic work that has always been relegated to women is what saved and continues to save us in isolation. It is them who make do with what we have in the pantry and in our backyard to make a filling meal.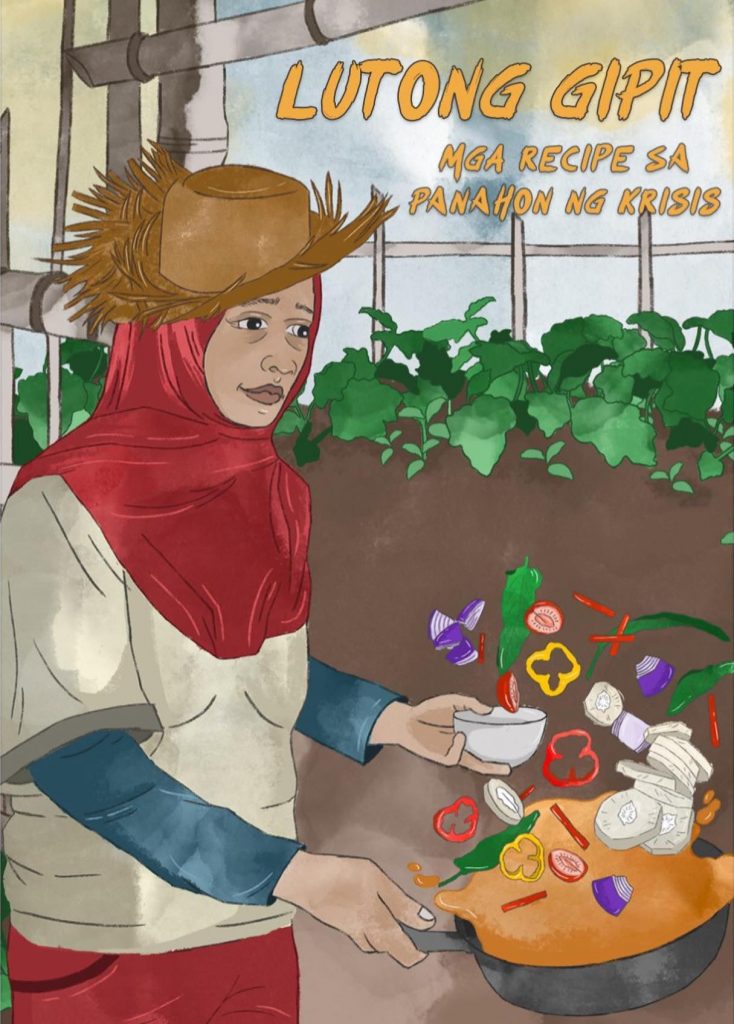 These stories that are seldom told because it is expected of women are the center of a new cookbook, featuring recipes developed by peasant women and mothers of Cavite, Laguna, Iloilo, and Rizal.
A project of Amihan National Federation of Peasant Women, Rural Women Advocates, and Gantala Press, "Lutong Gipit: Mga Recipe sa Panahon ng Krisis" lists down the coping measures these women have taken and continue to take amid an economic crisis brought about by the pandemic.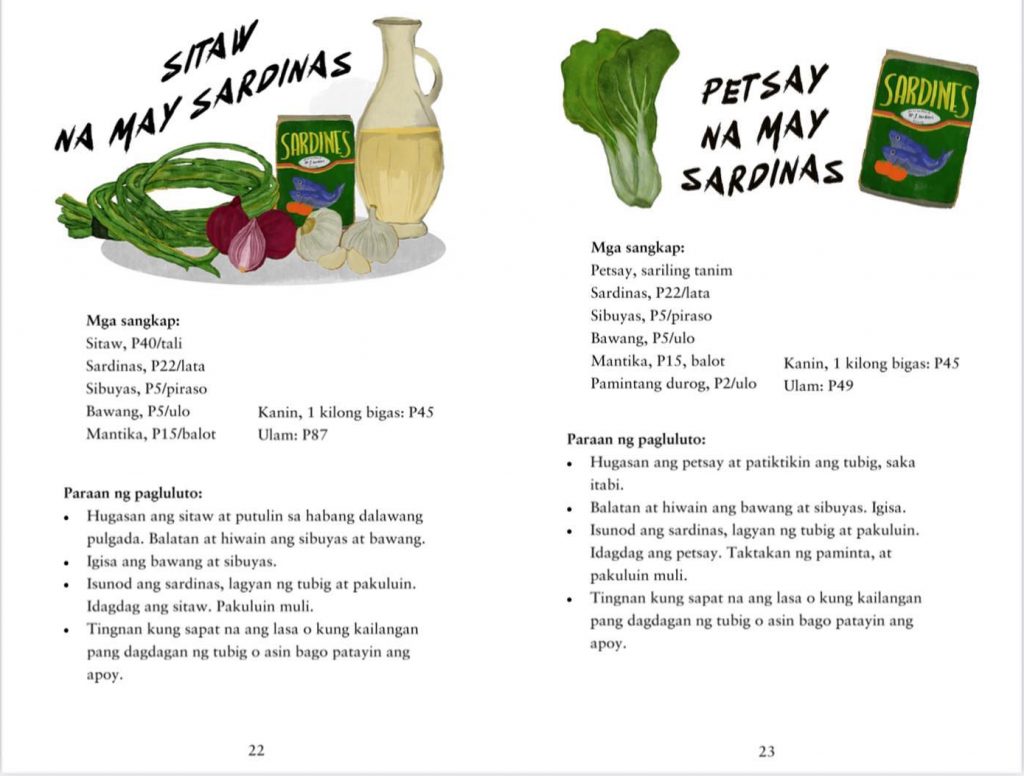 Amihan said that the book highlighted the plight of poor peasant families and the struggle for a three-meal day due to loss of livelihood and skyrocketing prices of basic commodities, amid inadequate or no aid at all from the government.
To remedy this, women had to rely on each other through "food on the table" initiatives by planting vegetables, root crops, and others produce, maintaining community gardens, or cultivating communal farms.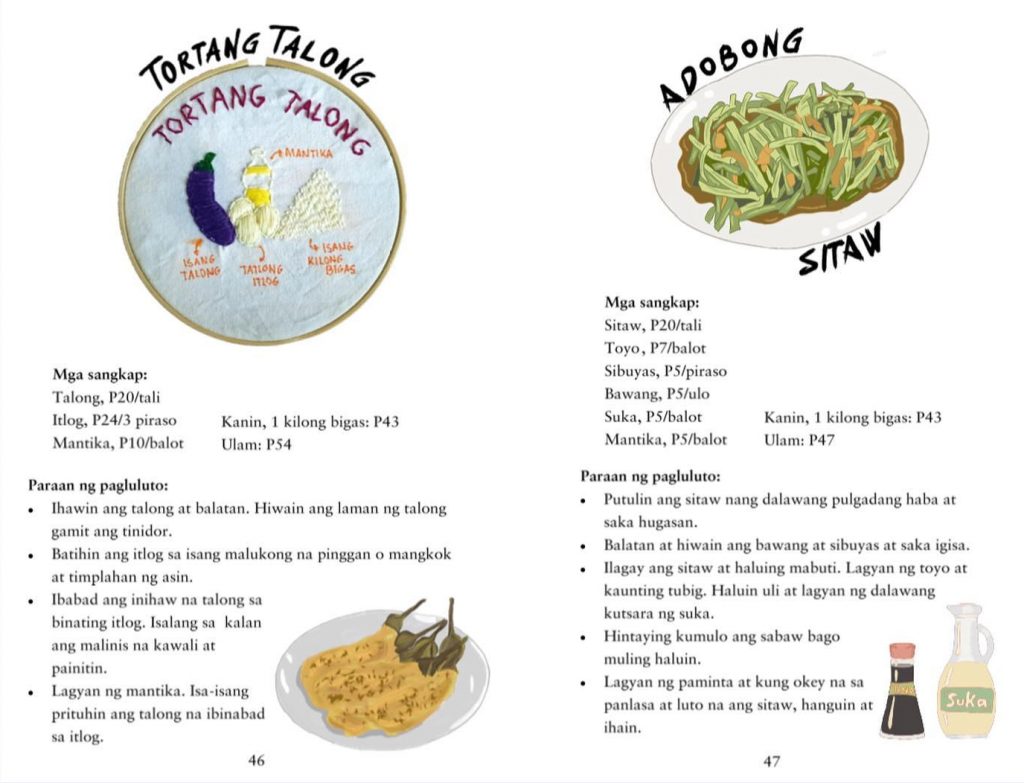 In the book, which will soon be available to order in digital form, you will find recipes that utilize Filipino pantry staples from the sacred duo of bawang at sibuyas to the superfood malunggay, the subject of many neighborly fights. Most recipes in the book cost P100 or less.
[READ:
Banli, busa, sangkutsa, and other essential Filipino cooking terms you need to know
]
"The launching of 'Lutong Gipit' is part of Amihan's campaign to encourage various sectors to support the peasant women and their families in their advancement of rights to land, food, and livelihood. Ultimately, to hold the Duterte regime accountable for the socio-economic crisis experienced by our food producers," Zenaida Soriano, Amihan national chairperson said.