Why is there always room for dessert? After having a big meal, why is it that somehow we can crave or even stomach something sweet?
There's actually a scientific reason behind this "dessert-only" or "second stomach."
This phenomenon is called sensory-specific satiety and researchers have been studying it since the 1980s. Put simply, it's the craving for a different "kind" of food, like something sweet after having something savory. This anticipation for a new taste experience tricks our brains into thinking that, no, we are not yet actually full.
Dessert does this magic among other feel-good things. This is why we now bring to you some new dessert discoveries, from our craving-induced scrolls and targeted social media feed ads. You are most welcome.
Iced gem doughnut
If you loved this sweet and colorful childhood snack, chances are you will love this doughnut. Then again who hates Iced Gems? Neighborhood specialty coffee concept Convenience Coffee makes this blown-up version that's actually a doughnut filled with custard and topped with buttercream icing.
P80/two pieces. Order here.
Black sesame mallow tart
As if we need more reasons to be reminded of the benefits of being near the ocean, here comes La Union-based dessert shop La Gula's sweet and savory creation. The black sesame mallow tart is made with roasted black sesame, vanilla marshmallow, and cream custard. And if you need convincing that this is worth going to LU for (in the near future), it also has a rich caramel filling inside.
La Gula Dessert Shop is located at Fatwave Surf Resort, San Juan, La Union
Plant-based cupcakes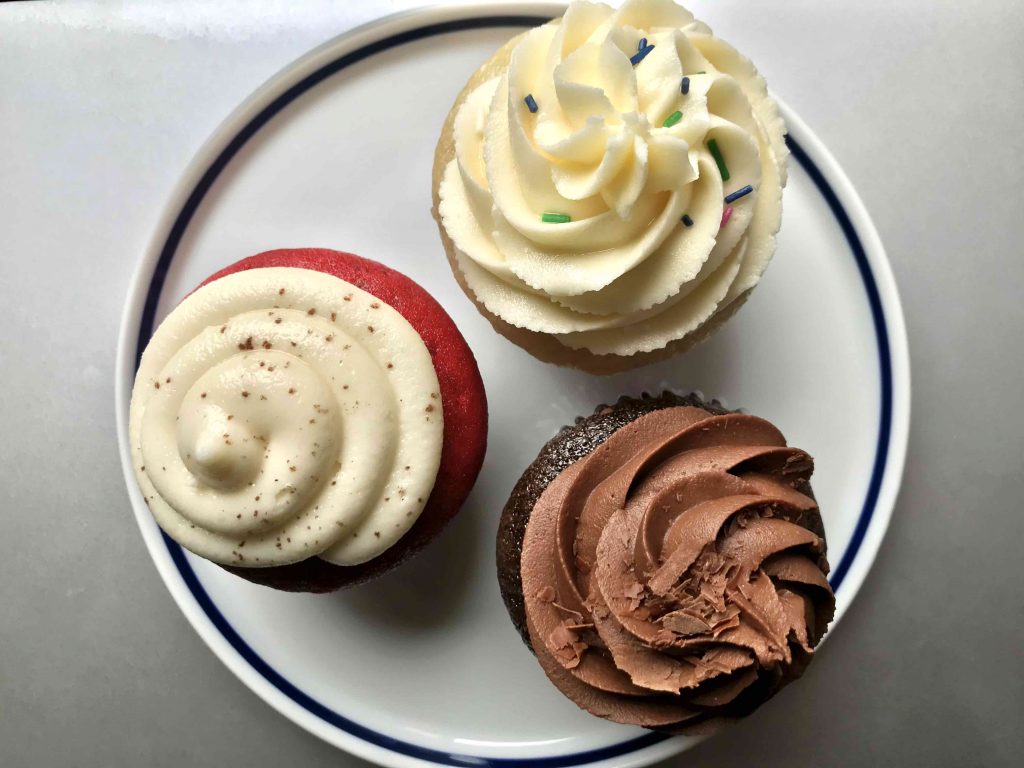 One of Manila's favorite dessert chains, Cupcakes by Sonja, now has dairy-, egg-, and other animal byproducts-free treats. For the fans of this mall fixture, you can now order chocolate (P145), vanilla (P140), and red velvet (P145) cupcakes with vegan frosting and you won't even notice the difference from the original ones.
LIST: 7 local vegan dessert places you can't miss
]
Frozen Japanese soft serve
For those who miss traveling to Japan and trying its many unique convenience store offerings, this one is for you. Tomoni's frozen Japanese soft serve hits the sweet spot between ordinary ice cream and gelato. The pints come in four flavors: dark chocolate nama (P450), brown sugar milk tea (P380), Kyoto matcha (P420), and vanilla bean cream (P380).