LOOK: Toblerone ice cream exists
We want one right NOW
Feb 19, 2018
Looks like Valentine's came a little late—or it's just extended.
In case you didn't know yet, the popular Swiss chocolate brand has another rendition of their cult favorite chocolate, in ice cream form. The Toblerone ice cream comes in a triangular shape similar to the chocolate bars.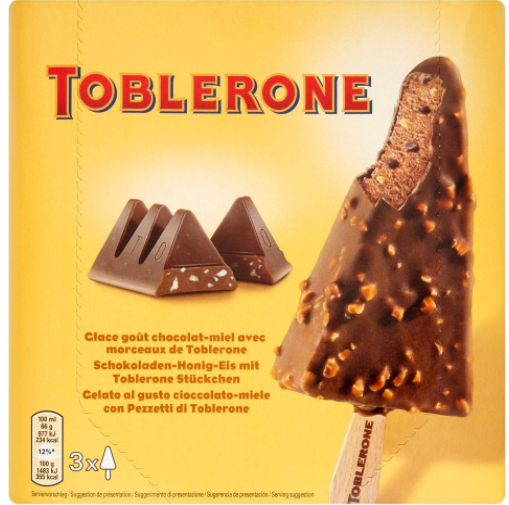 The ice cream is chocolate and honey flavored, coated in hard shell milk chocolate with honey and nougat pieces. A 300ml pack (containing three popsicles) costs £3 at Tesco.
It's currently available in select Robinsons supermarkets. While we're hunting for some to buy for ourselves, we'll settle for drooling over these photos.
This quick Instagram search tells us though that it's been available in other countries for at least half a year now. Well, Mondelez Philippines, we're waiting for the nationwide roll out of this…
Read more:
Soy sauce, bibingka, and other unusual ice cream flavors will be your new favorite
Boston's coolest ice cream hangout makes its way to Manila
Melt down with Elait's artisanal rolled ice cream
Five ice cream places you need to visit this summer
Is gelato better than ice cream?
TAGS: best ice creams chocolate chocolate ice cream eats food trends ice cream News nolisoliph toblerone toblerone ice cream