Has Starbucks found the best alternative to plastic straws?
Because not everyone is sold on reusable straws
Jul 11, 2018
Not too long ago, the main environmental concern revolved around global warming, partly thanks to Al Gore's documentary An Inconvenient Truth. While the threat of rising temperatures and rising water levels still loom, it seems to have taken a back seat for the time being because the public's consciousness has made a noticeable shift towards pollution—particularly plastic pollution.
The damage plastic pollution has caused on wildlife and natural habitats has been captured in a plethora of photos, which you've probably seen plastered on every notable publication, from the New York Times to National Geographic. Now, we find ourselves surrounded by zero-waste and sustainable living trends, and you'll find a lot of these tips, tricks, hacks, and guides being thrown around the internet. With plastic bag bans hitting supermarkets and groceries, eco bags and other variations of bring your own totes were the most common and "fashionable" gateway towards an eco-conscious lifestyle. 2018, however, seems to be the year of the straw.
Metal straws and other non-plastic alternatives are having their moment, but many remain skeptical. Some perceive eco-friendly straws as a superficial trend rather a long-term practice and are doubting its practicality.
The responsibility of straw usage doesn't land on the consumers alone, however. Globally, more laws are being drafted and implemented to limit or ban these single-use plastics altogether. Likewise, private corporations in the food and beverage industry are starting to cut down on plastic usage.
A few months ago, McDonald's UK announced their plans of switching to paper straws in all 1,300 of their branches. Now, another F&B giant is following suit—but they aren't content with paper straws. Starbucks has ditched the straws altogether (at least, for non-Frappe drinks—these will be served with paper straws) and has designed a new lid reminiscent of the one already used in hot beverages, descriptively referred to as the "adult sippy cup" lid.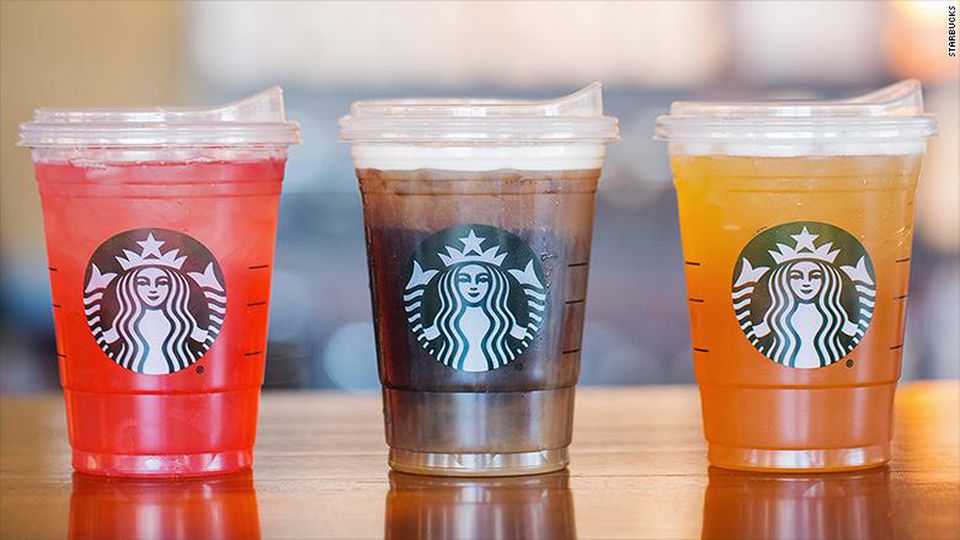 It's worth noting, however, that the new lids appear thicker than the ones currently in use for cold drinks. So even if plastic straws are eliminated, the new lid alone is made with more plastic material.
In case you didn't know, Starbucks' signature green straws are actually recyclable. But let's be honest, most of us wouldn't bother using it more than once—and the coffee chain is probably well aware of that. In the U.S., recycling processes are mechanical, so considering their size and weight, straws are sorted out and end up in waterways or landfills. As plastic breaks down, it releases a toxic chemical called bisphenol-A (BPA), which is carcinogenic and can cause hormone complications.
In line with Starbucks' commitment to alleviating the growing plastic problem, they intend to eliminate the use of plastic straws from all 28,000 branches globally by 2020. According to the company, the redesigned cup for iced beverages is estimated to reduce more than one billion plastic straws per year.
As of now, the sippy cup lids have only been implemented in some branches located in North America and Canada, namely Seattle, Vancouver, and Canada.
What are your thoughts on the new lid design? Tell us in the comments.
Images courtesy of Starbucks.
Read more:
Say goodbye to plastic with these plant-based alternatives
How local brands help customers protect the environment
Dear coffee chains, charging for your takeaway cups is great, but we need more
Read more by Jessica Alberto:
Can you guess how much coffee baristas drink in a day?
Are Gretchen Barretto's acts of kindness just for show?
You might want to think twice about cotton buds
TAGS: nolisoli nolisoli.ph plastic straw alternatives plastic straws plastic waste sippy cup lid Starbucks sustainability