Sinigang can be soupless, wrapped in a burrito and still be amazing
Tadeo Fil-Mex's sinigang burrito packs all the flavors you love about our unofficial national dish, sans the sabaw
info
Tadeo

Filipino-Mexican comfort food

5 p.m. to 12 a.m.

09178506066

₱

P100 to P300
There's a scene in the 2014 rom-com by Olivia Lamasan called Starting Over Again where Piolo Pascual's character, an aspiring chef then, cooks up a soupless sinigang. Confused, Toni Gonzaga's character asks somewhere along the lines of: "Paano 'to naging sinigang kung walang sabaw?"
It can be argued that what makes our unofficial national dish (move over, adobo) what it is is its sour soup base. Or is it merely the sour taste derived from tamarind or what have you?
Fond memories of eating a warm bowl of sinigang are ubiquitous to the Filipino psyche. Its comforting taste brings forth loving times at home spent having a meal with the family. 
Over at a tiny kitchen in Tomas Morato, brothers-in-law Chino Cayetano and chef Jorge Mendez are cooking up a new sinigang eating experience: one that is lovingly wrapped a la burrito and soupless but still surprisingly comforting.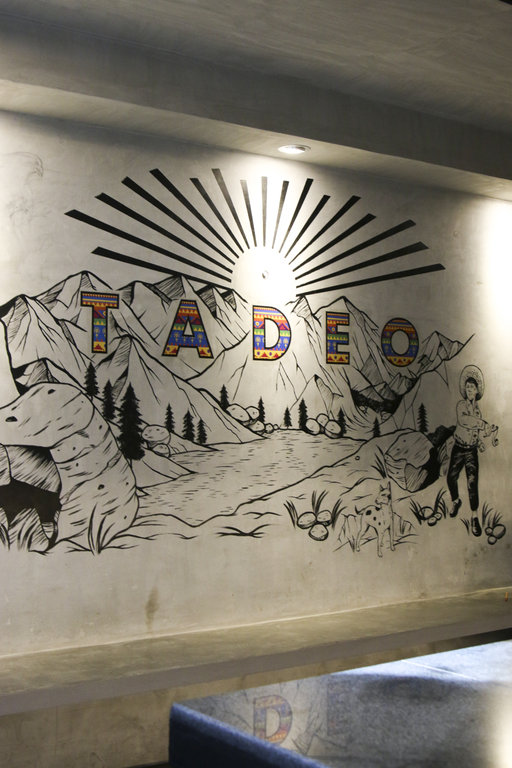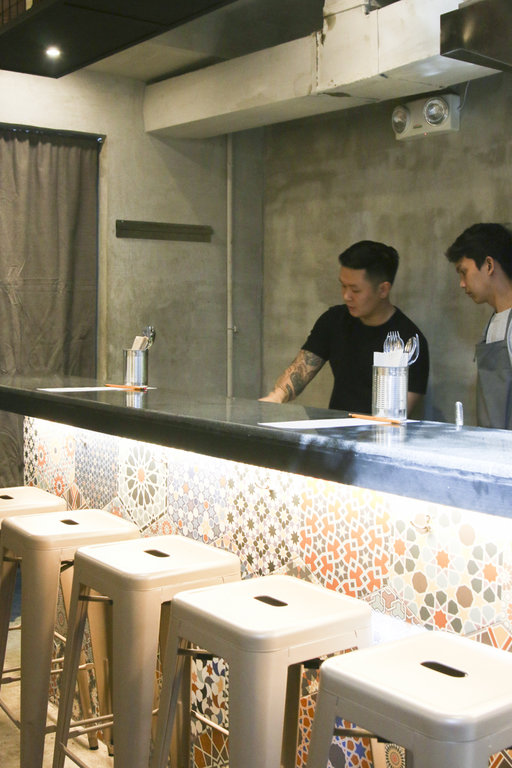 Tadeo is a Filipino-Mexican restaurant (although it can hardly fit in 20 all at once—part of its charm really if you ask me) that opened December last year along a discreet corner of Sct. Fuentebella street.
"I was drunk when I pitched the idea to Jorge. I said 'What if we put up a Mexican restaurant?'" shares Cayetano. There was only one problem: neither of them has been to Mexico enough to warrant an authentic rendering of its cuisine. The solution they soon realized was to incorporate local flavor that way they stay true to their original plan without betraying purist diners.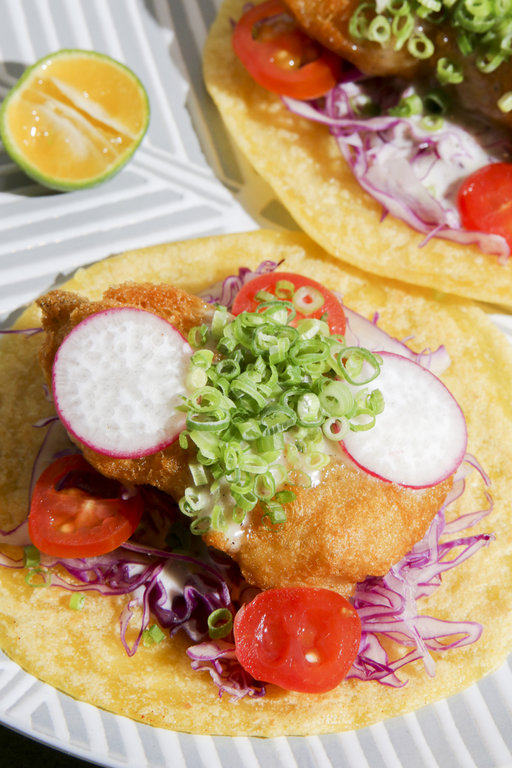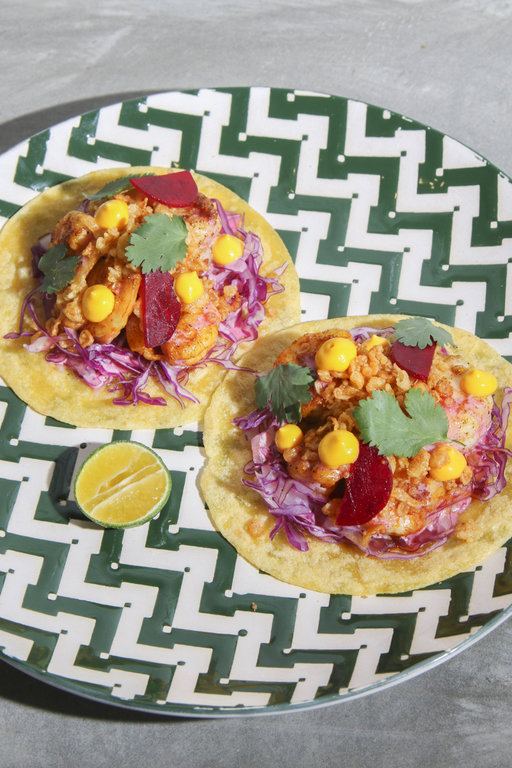 At their 31-sq.m. space, they accommodate diners from 5 p.m. til late serving handmade soft tacos (pressed and cooked while you wait by their open kitchen) topped with familiar Filipino fare, like sisig, pork adobada, and tilapia. While you're at it, do try their shrimp taco—off the menu, a little secret to boast of on a visit with friends.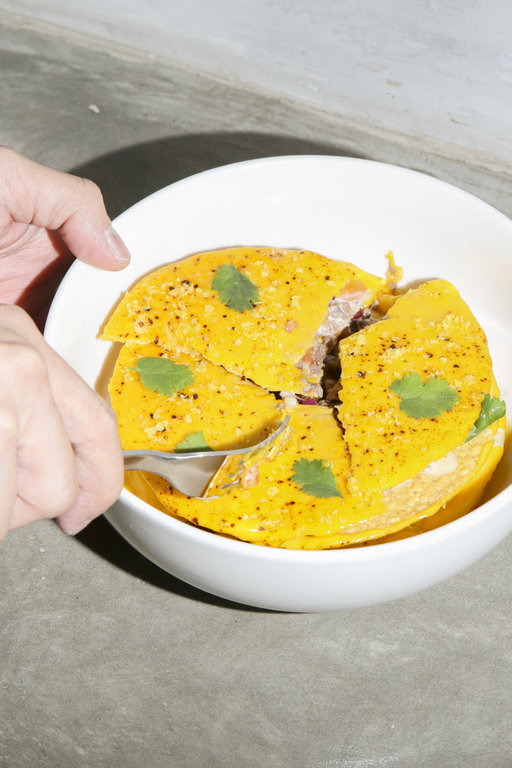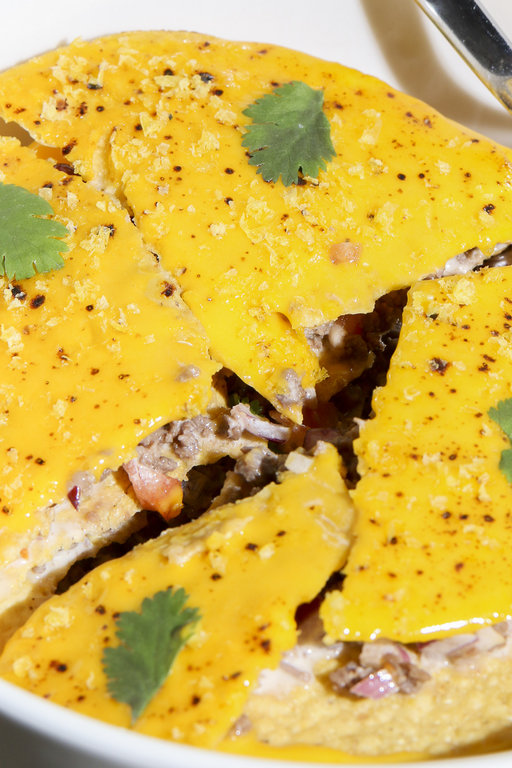 Their layered beef nacho, on the other hand, is both an experience and a treat. Crisp nacho discs are layered with beef, beans, tomatoes, and onion, and finally showered with annatto cheese sauce, which is then torched. It's like lasagna but wait until the server (or you, if you insist) cracks the disc on top to make shards that go seamlessly with the filling, the way usual nachos does.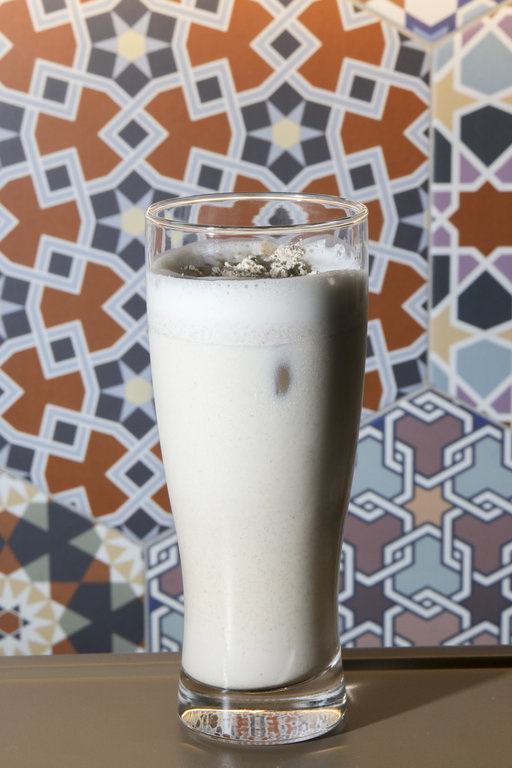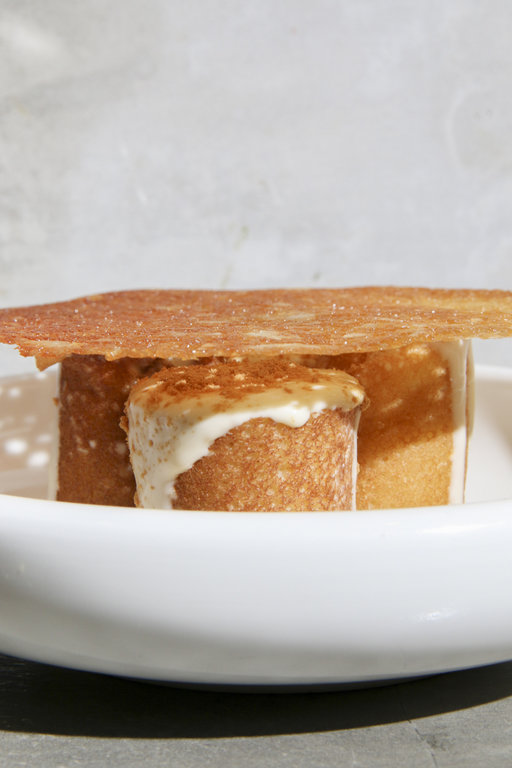 For sweets, they have mango crepe enchiladas, rolls of crepe with sweet mango cubes inside, drizzled with creamy dos leches sauce. It comes with a side of muscovado-laced cookie for added texture. They also have their own take on horchata that mimics the nuttiness of espasol.
And then there's the sinigang burrito. After having seen Starting Over Again (2014), this came as no surprise. Plus, not far from there, in Teacher's Village, a Tex-Mex cantina already serves up a kare-kare burrito. And I have to admit, I am not really a burrito person (the rice to viand ratio isn't cutting it for me). But after having tasted Tadeo's which has eggplant, tomato, kangkong, sinigang-flavored Japanese rice(!), and crispy pork belly(!!!) plus an interesting fish sauce and honey dip, I had to reconsider.
In our house, I remember having one too many dinners and lunches where we had a sour gabî-thickened (my preference) sinigang, although I cannot say that it's all good memories. Now, if Piolo were to ask me after having that burrito, what its flavors remind me of, just like he did with Toni Gonzaga in the movie, I would have to say nothing. It's not the sinigang I grew up with, not the sinigang I expected, and that's okay.
Nonetheless, it's sinigang that I will certainly be coming back to Morato for.
Read more:
Buen Comer by Poquellas wraps kare-kare in a burrito
This Mexican resto is where Latino ambassadors eat in Manila
HK's famous Chino combines Mexican-style food with Japanese cooking techniques
Read more by Christian San Jose:
What's on writer Mara Coson's reading list? Historical fiction, humor, and dogs with their humans
Have falafel 4 ways at this new Mediterranean grab-and-go in BGC
8 Mediterranean restaurants to try this 2019
TAGS: nachos sinigang sinigang burrito taco tadeo fil-mex tomas morato
WHY GO?
Apart from the soupless wonder that is their sinigang burrito, their soft tacos made in-house are bite-sized flavor bombs. Plus, you didn't hear it from us, but they have a secret menu which includes a savory shrimp taco.
MENU