Not washing your jeans is the best way to save water this season
Did you know that your jeans use more than 3,000 liters of water in its lifetime?
Apr 4, 2019
I hate doing laundry. It has come to a point where I leave all the washing to my boyfriend who only calls for my help when it's time to hang the clothes to dry. But that doesn't mean he loves it, either. Doing laundry once or twice a week, he would leave out my only pair of jeans on purpose, saying it is heavy and takes many rinses. Fine. It's not like my co-workers will smell my jeans or something.
As I am writing this I am wearing the said pair of jeans (that I haven't retired yet because it still fits) that haven't been washed for more than a month now. It's these indigo jeans I got two years ago that used to be so dark but now has slightly faded, presumably because I used to wash it quite frequently. So I decided to skip weekly washes and instead wash it after a month of use (equivalent to roughly four wears, once per week).
From growing cotton to washing it at home, a pair of jeans consumes about 3,781 liters of water in its lifetime.
It has only recently dawned on me that by doing so, I have not just saved pants from fading (and my boyfriend from the pains of laundry duty) but also reduced the amount of water a pair consumes in its lifetime.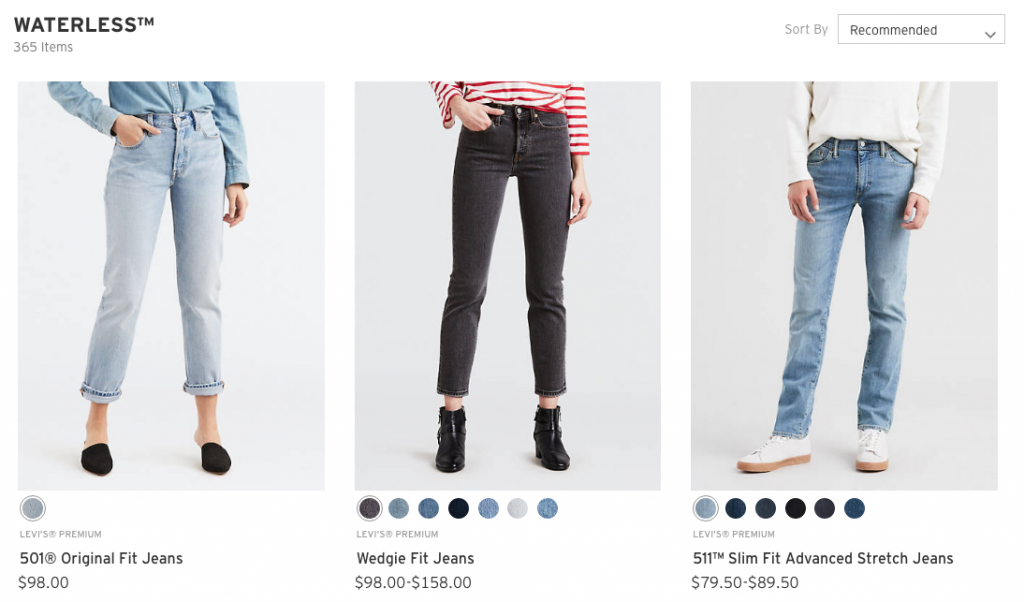 From growing cotton to washing it at home, a pair of jeans consumes about 3,781 liters of water in its lifetime, according to a study Levi Strauss conducted in 2007, 68 percent of which is used in making jeans come from growing cotton. A quarter of its total water use is from subsequent washes during laundry at home. The rest is from manufacturing the denim itself.
While we don't actually have the data on how many pair of jeans the entire human race is wearing and consequently washing (way too much), just imagine how many liters of water every day is used just to wash jeans!
And yes, I am singling out the act of washing alone, because jean manufacturers are actually doing their part to reduce this number while we are out here making matters worse just because we don't want to wear (barely) stinky pants.
As early as the 2000s, American blue jeans brand Levi's has been working to reduce the total water usage of jeans production through initiatives like the Better Cotton Initiative, through which brands other than them pledged to "promote water conservation and reduce pesticide use and child-labor practices in the industry."
Levi's also launched their Waterless line of jeans, aiming to reduce the amount of water used during the finishing where the desired look (faded, dark, light) is achieved up to 96 percent. In 2015, the company reported that 28 percent of their products were made with this technology. 
Other fashion retailers are following suit. Just this year, Japanese brand Uniqlo developed a new Blue Cycle Denim technology that utilizes both advanced equipment such as laser processing and nanobubble ozone washing machines to reduce water use by up to 99 percent compared to previous methods.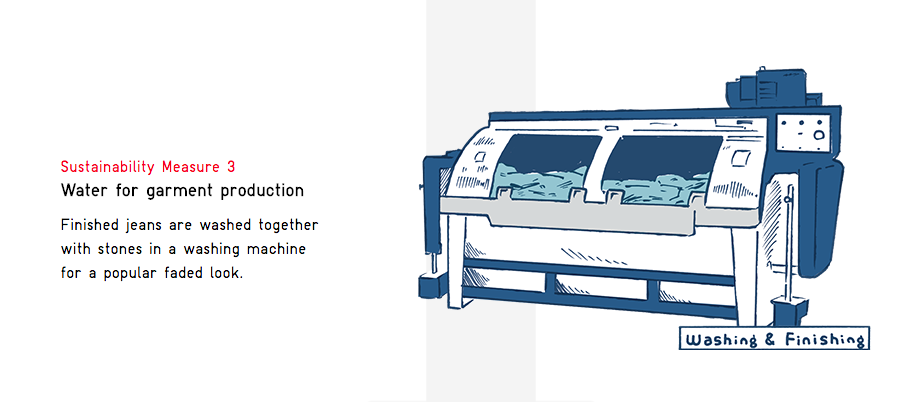 Independent labels are also working to produce self-cleaning denim pants that are anti-bacterial and are resistant to stains thanks to the special coating on its surface.
More than just looking after our plastic usage or probing our food's provenance, knowing well how to take care and look after our clothes is also crucial in the long -term mitigation of climate change and managing our depleting natural resources. The clothing industry is, after all, the second largest contributor to pollution.
If skipping denim washes is too extreme for you, there is also the option to put it in the freezer to kill bacteria. You can spot clean stains, too. Or just air them out in the sun—airing your dirty laundry for the whole world to see that at least you are doing your part.
Read more:
Do you wash newly-bought clothes before wearing them?
Using cotton totes instead of plastic bags is actually worse for the environment
Farm to fashion: How regenerative agriculture makes fashion sustainable
Read more by Christian San Jose:
Our clothes may be polluting the oceans. Just check its label
Sorry to tell you, but your gym clothes are killing the environment
4 shops where you can buy upcycled clothes
TAGS: denim pants fashion jeans Levi Strauss Levi's reduce water consumption save water sustainability water reduction