Learn about slow fashion from people who really live it at this talk and workshop
Hindy Weber-Tantoco is hosting an intimate gathering to educate people about the reality of global fashion and what we can do about it
Jun 17, 2019
"Slow fashion," "sustainable fashion," and many other related buzz words might as well join the word "curated" in the hall of overused catchphrases big corporations use to bait the masses into believing they are making a difference.
But beyond the exploitative use of this term, do we really know what it means? Heck, do those people saying they are for it really know what it means?
What will it take for a clothing line to be considered slow fashion? Is it enough that they are made from "sustainable" materials, nevermind that they are made by unpaid and overworked factory workers in some third-world country?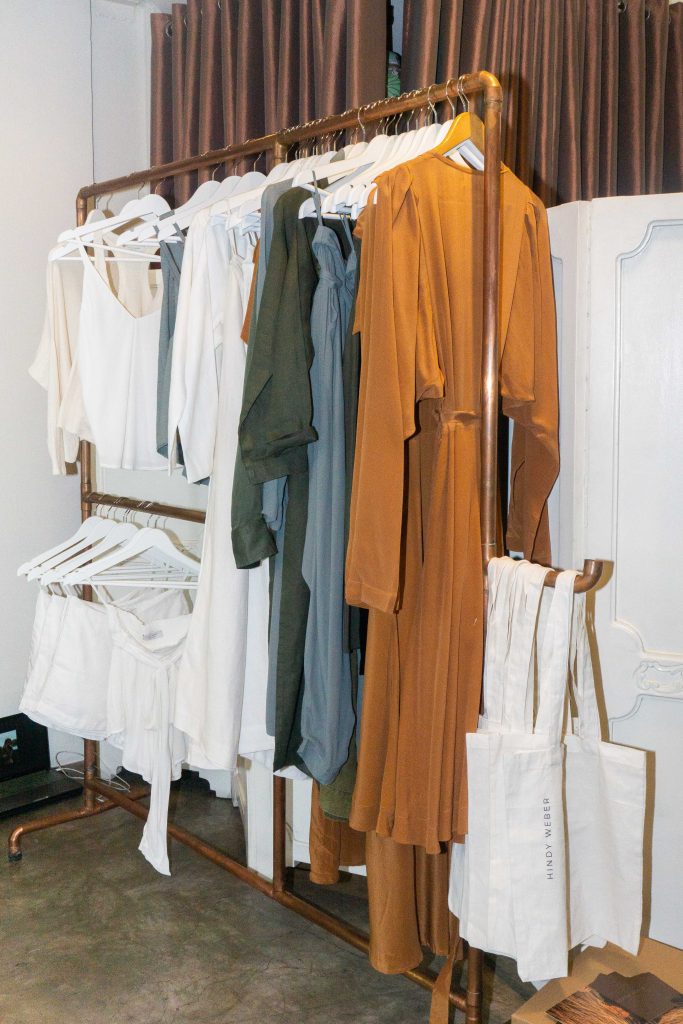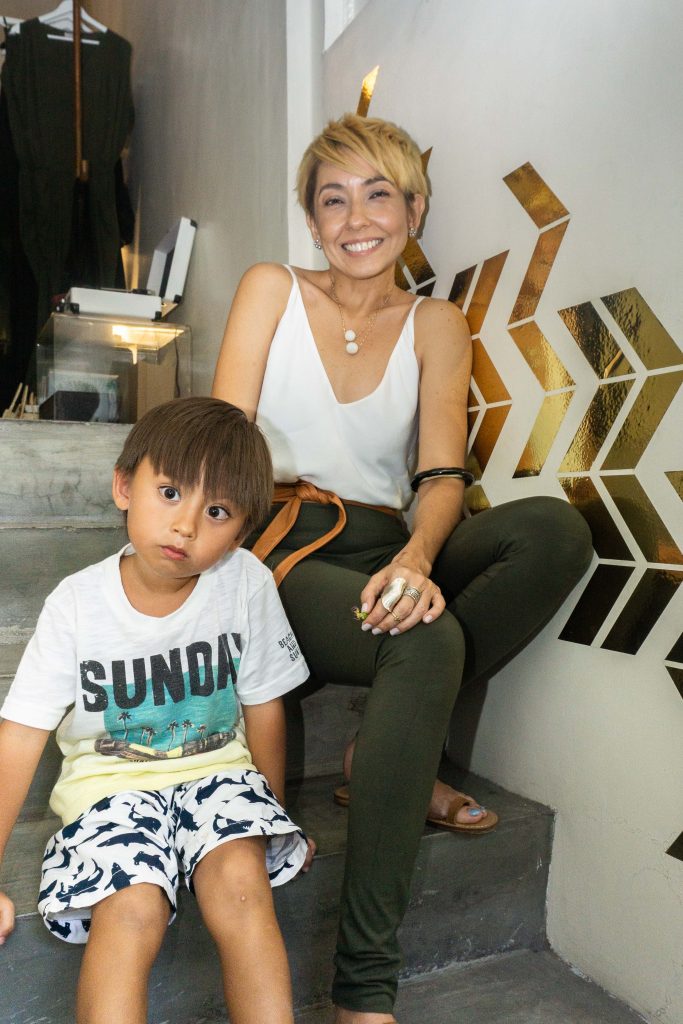 "[I]t's not easy to create fashion that is truly sustainable," designer and wellness advocate Hindy Weber-Tantoco will be the first to admit this, having been a consultant to a lifestyle brand for more than a decade before making her own line of organic cotton essentials that are ethically-sourced and made.
READ:  This daily wear line makes clothes straight from organic and compostable fabric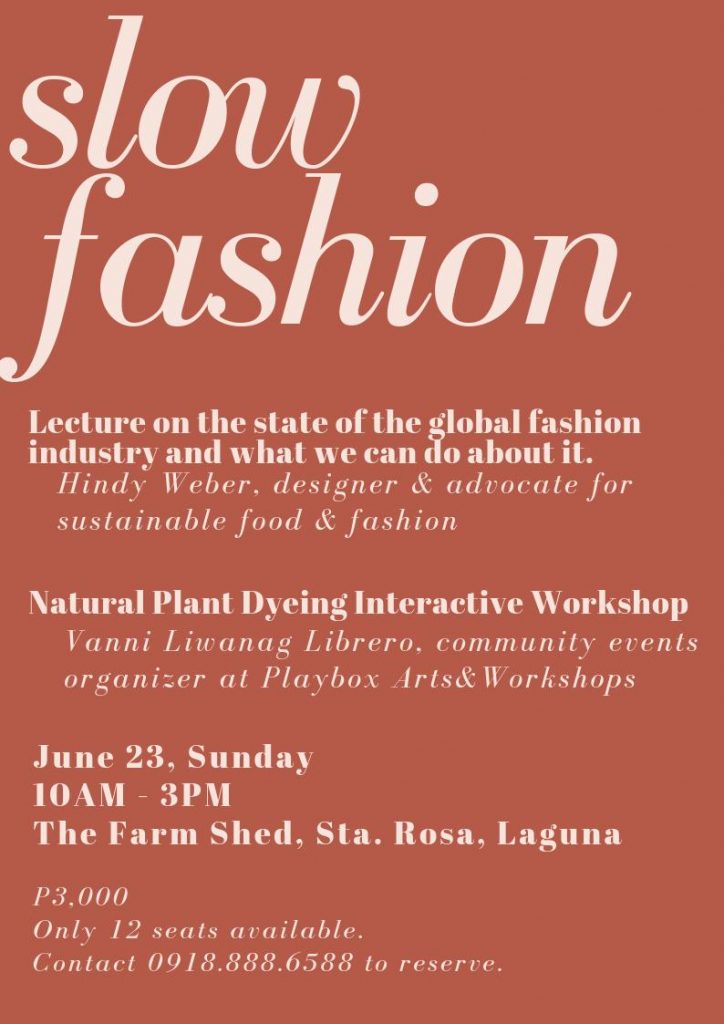 On Jun. 23, Weber-Tantoco together with Vanni Liwanag-Librero from Playbox Arts & Workshops, will be hosting a talk and an interactive workshop to shed light on the ails of the current global fashion system.
Titled "Slow Fashion," the intimate gathering at Weber-Tantoco's The Farm Shed at Sta. Rosa, Laguna will center on a lecture about the state of the global fashion industry and what we can do about it, as well as a natural plant dyeing workshop under Liwanag-Librero.
The lecture and workshop will accommodate only 12 people for a fee of P3,000 each.
For reservations, contact 0918-8886588.
Header photo by Tricia Guevara
Read more:
What is 'slow fashion' and why should you care?
What happens when fast fashion doesn't sell fast enough?
Farm to fashion: How regenerative agriculture makes fashion sustainable
Read more by Christian San Jose:
Sorry to tell you, but your gym clothes are killing the environment
Our clothes may be polluting the oceans. Just check its label
4 shops where you can buy upcycled clothes
TAGS: hindy weber natural dye slow fashion the farm shed