Japanese architect creates homes out of cardboard and soda crates
They even brought these to the Philippines
Jul 25, 2017
Remember when you turned a cardboard box into shelter for your tiny pet? Well, it turns out cardboard logs and boxes can really be used to create a home even for humans. Japanese architect Shigeru Ban proves so.
Winner of the Pritzker Prize in 2014, Ban specializes in temporary architecture or the use of architecture to rehabilitate disaster-stricken areas. For over 20 years, Ban has been doing humanitarian work through designing disaster housing out of affordable, sustainable, and easily found materials (including cardboard, container vans, and crates) within the vicinity.  "It's not what you use that matters, but how you use it," he says as quoted in Quartz.
Although Ban's primary objective is to provide immediate shelter, he also considers the structure's aesthetics. For example, he preferred Asahi's green crates over Kirin's red and makes sure that there is privacy in every structure he makes.
This year, Ban will work closely with United Nations Habitat to design 20,000 homes for refugees in northwest Kenya. According to Ban, he particularly plans to design homes easy to replicate as the population of refugees is expected to continue growing.
"The key thing will be to design and construct shelter where no or little technical supervision is required, and use materials that are locally available and eco-friendly. It's important that the houses can be easily maintained by inhabitants," he says.
Before we get a glimpse of Ban's new project,  we look at the architect's most sought-after works.
Paper Log House (Japan)

One of Ban's first foray into temporary architecture is in 1995.  The foundation of the structure consists of sand-bag filled beer crates, while the walls are made of 4mm thick paper tubes. Once permanent housing is available, the house is easily dismantled and recycled. Costing $2,000, this has become Ban's signature design.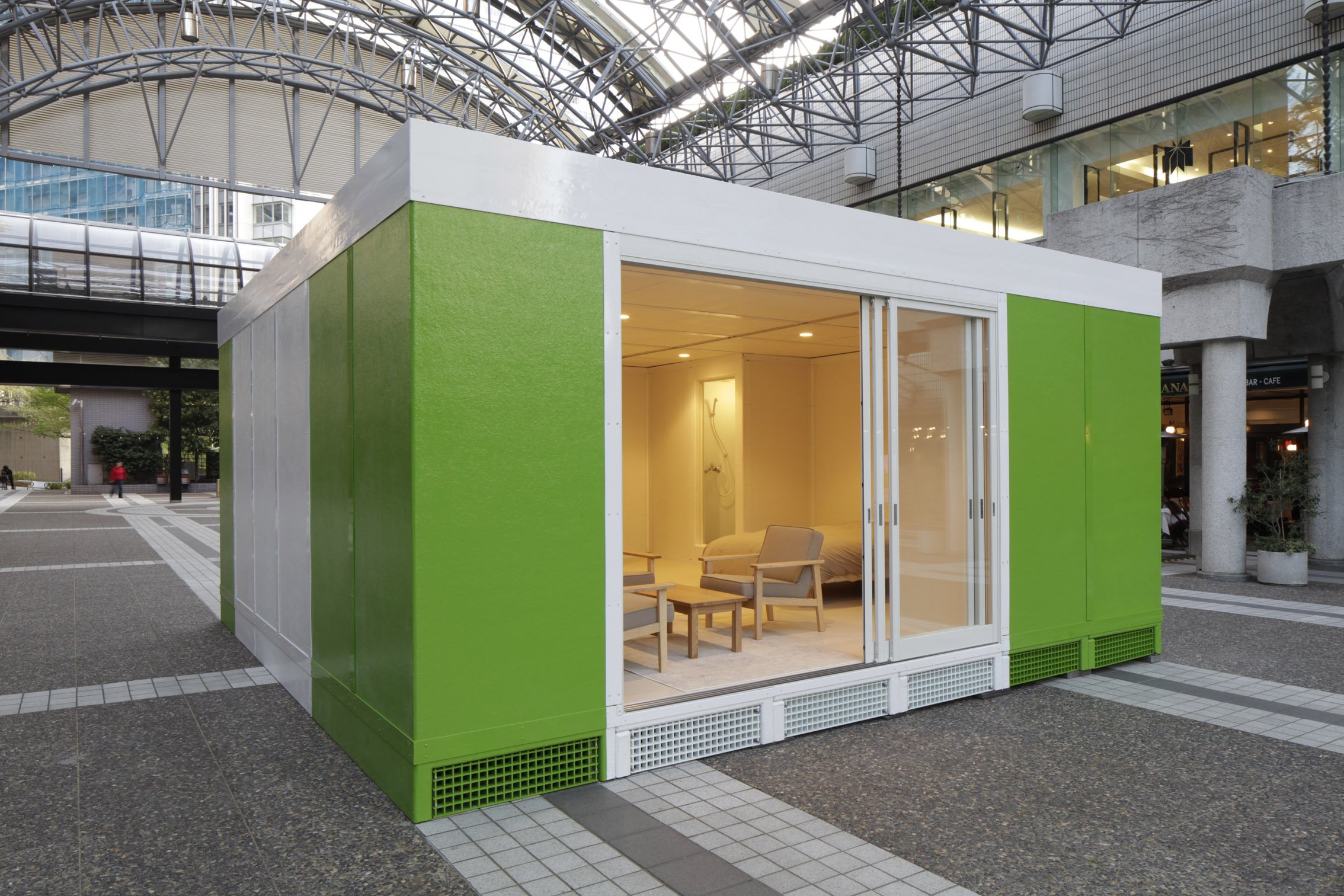 Recently, Ban has also updated his prototype with the New Temporary House, which can change according to lifestyle and climate. It is also far more aesthetically pleasing than the Paper Log House
Paper temporary shelters (Philippines)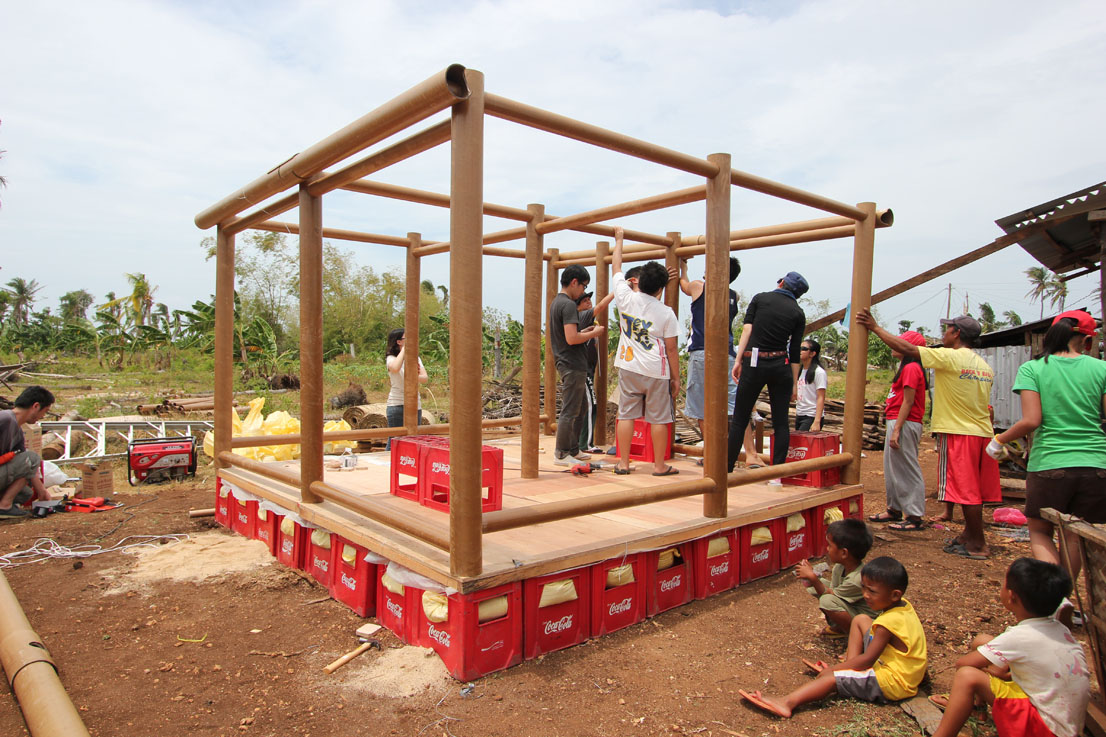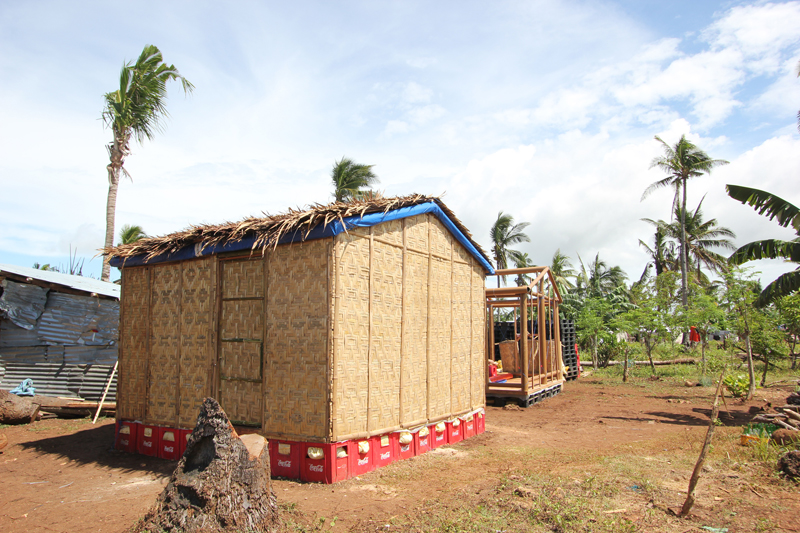 After the destructive Typhoon Haiyan (locally known as Yolanda), Ban with the help of students from University of San Carlos, Cebu built temporary houses with paper logs, soda crates, and natural materials usually used to build the traditional bahay kubo.
Ban figured that building the houses similar to what he did in Kobe would be complicated and time-consuming when done in high volume here, so he incorporated local design instead.
"In the Philippines, the beer company San Miguel [which uses pleasing pine green crates] was so difficult to deal with," Ban says as quoted in Quartz. "So we went with the red Coca-Cola crates." Although Ban can be particular with the colors he uses, he understands the need to consider other options as disaster survivors need shelter immediately.
Paper Cathedral (New Zealand)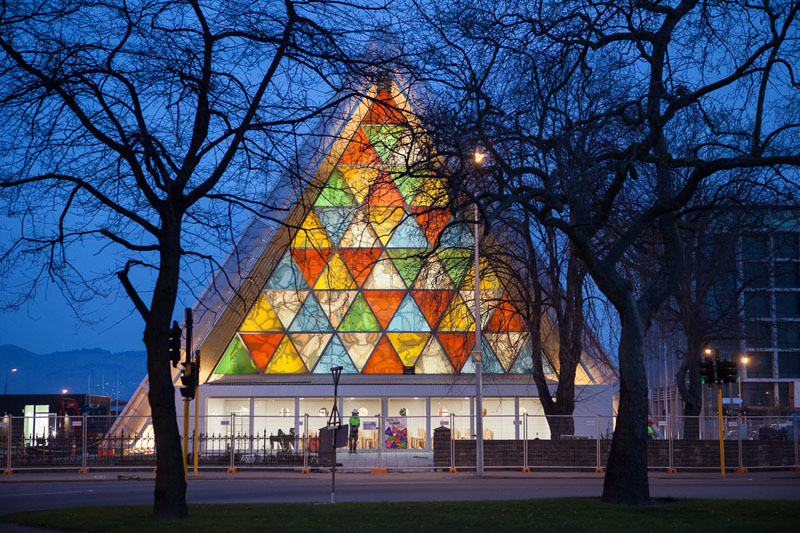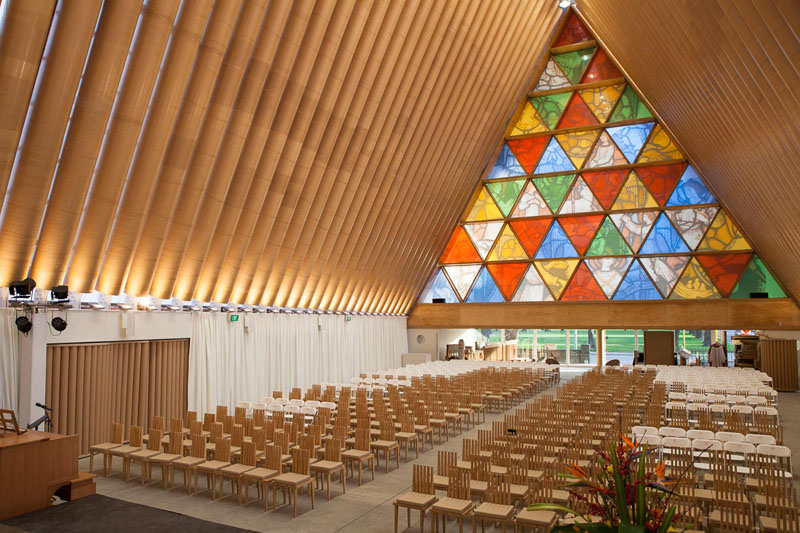 Apart from building houses, Ban also considers it important to uplift the souls through rebuilding places of gathering after a disaster.
In Christchurch, New Zealand, Ban designed a 700-seater cathedral after the 2011 quake destroyed the original cathedral. Locally procured cardboard tubes and container are the primary materials used to build the cathedral, which is still patterned after the original one.
In 1995, Ban also designed a church in Kobe after the Takatori Church was burned down. The church lasted in Kobe for 10 years, but it was relocated to Taiwan in 2005.
Paper Concert Hall (Italy)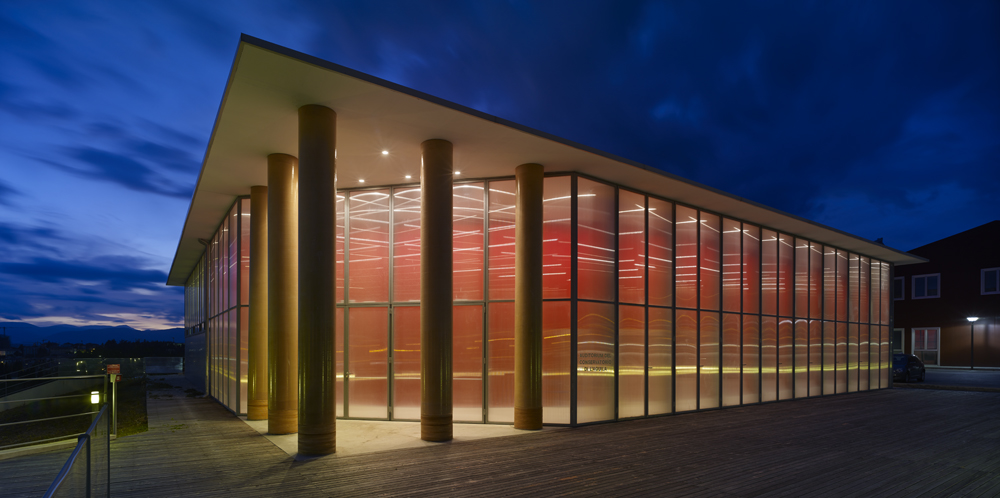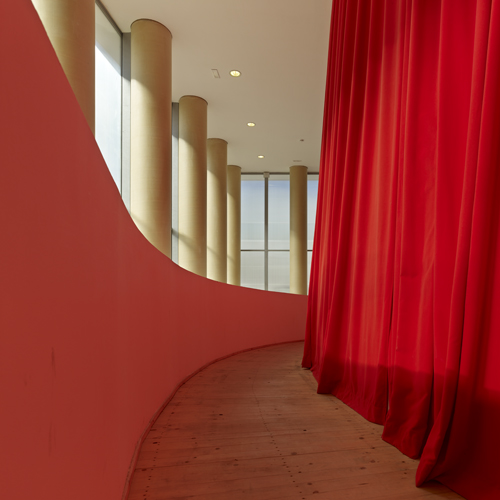 When a destructive earthquake hit L'Aquila, Italy in 2009, Ban designed a 230-seater concert hall for the music-loving city. Here, Ban still used cardboard pillars. For the walls, he used sandbags and concealed it with red fabric.
Aside from concealing unsightly materials, Ban also uses drapes as dividers in evacuation camps.
Nomadic Museum (various places)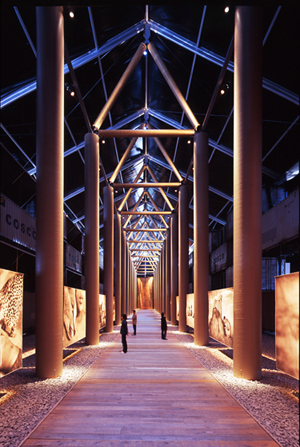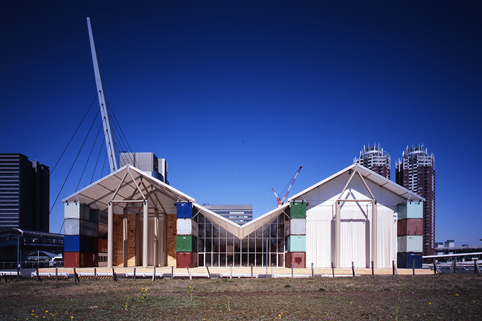 Apart from temporary architecture, Ban has also made exhibition spaces. The Nomadic Museum, in particular, is built with container vans from the current location along with paper tube pillars. The museum was built in New York first in 2005, then to Los Angeles in 2006, and Tokyo in 2007. Since the containers are only gathered in the place of exhibition, its colors and features vary from place to place. The construction of the space takes two months to finish.
Although these structures are not permanent, these temporary spaces gives disaster survivors hope. "Even if a building is made out of paper, if people love them, then they will become permanent," Ban says.
Read more:
The secret to a well-designed space is a skill in carpentry
Photographer Koji Arboleda practices minimalism at his new home
LOOK: Philippine designs recognized in World Architecture Festival
These five NCCA-awarded structures are a short trip away
TAGS: Architect Cardboard Disaster Japanese minimalist nolisoliph Paper Shigeru Ban space