Manila's first cocktail festival will take you on a bar tour around Makati CBD, Poblacion, and BGC
Here's what to expect at the first Manila Cocktail Festival happening from Sept. 12 to 14
Sep 9, 2019
I've only been on a bar tour once, and that was it. [READ: Eat chocolate bagoong and other cacao-infused dishes at this Poblacion bar crawl] I refuse to bar hop with friends on weekends because I don't like crowds and after a drinking incident in college, I have since refused to get trashed to the point of passing out—which takes a only a few shots, I tell you.
But there is something about touring bars when there are less crowds that I am starting to appreciate now as an adult. There are certain bars I like going to because I know the people behind them, who are good conversationists given they are not swamped with orders.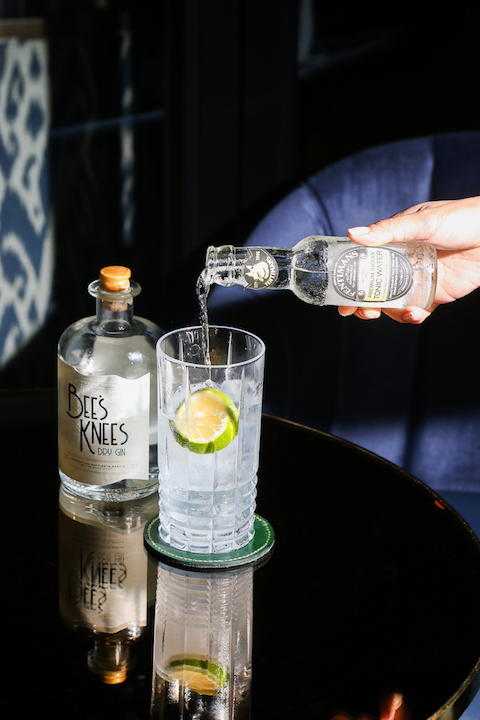 [READ: Can you find this '20s-themed speakeasy?]
It is through these conversations that we get to know these mixologists and bartenders, and learn about their craft, understanding its complexities, nuances, and challenges beyond just the drinks they make.
However, it is not every day that these happens, that the wall that is the bar counter dissipates and for a hot minute the drinker can put himself/herself in a mixologist's shoes, or for that matter, that mixologists and the craft gets recognized given the practices' its ubiquity.
The first-ever Manila Cocktail Festival (MCF) aims to do just that for three straight days starting Sept. 12. But unlike you're typical fests, which takes place under one roof and sometimes inside a humid tent venue, this one will take place in 18 bars, where 23 mixologists work.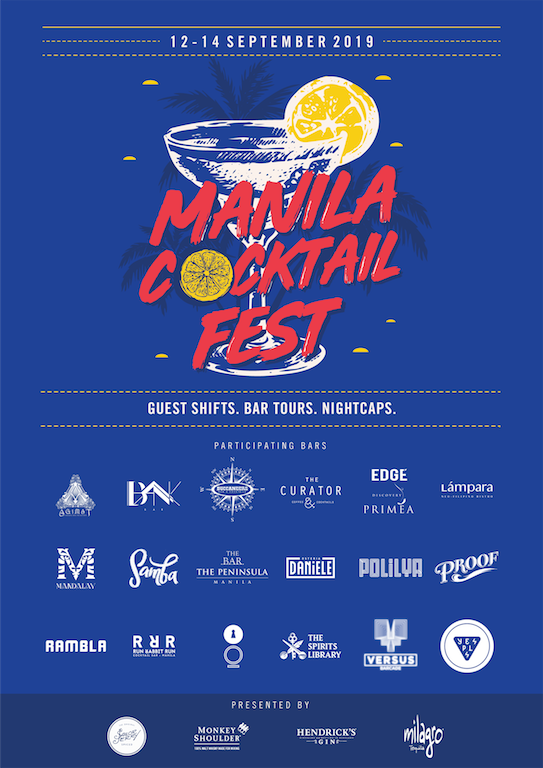 The bar tour will cover establishments from Makati Central Business District to Poblacion and Bonifacio Global City.
Nightly bar tour tickets are priced at P2,100 each inclusive of a guided bar tour to four participating bars per night, priority bar seating, one cocktail per bar, limited edition MCF x Diyalogo sticker pack, and tour service (where applicable). Alternatively, you can also get a three-night packaged ticket at a discounted price of P5,300.
Each leg of the bar tour covers six bars. On it's first night, BGC bars Versus Barcade, Samba, Osteria Daniele, The Back Room, Yes Please, and Bank Bar will be visited by participants from 8:00 p.m. to 12:00 m.n. Rambla, Curator, and Proof among others represents the Makati CBD, while Poblacion's Lampara, Agimat, Polilya, Buccaneers, The Spirit Library, and Run Rabbit Run will be toured on the last night.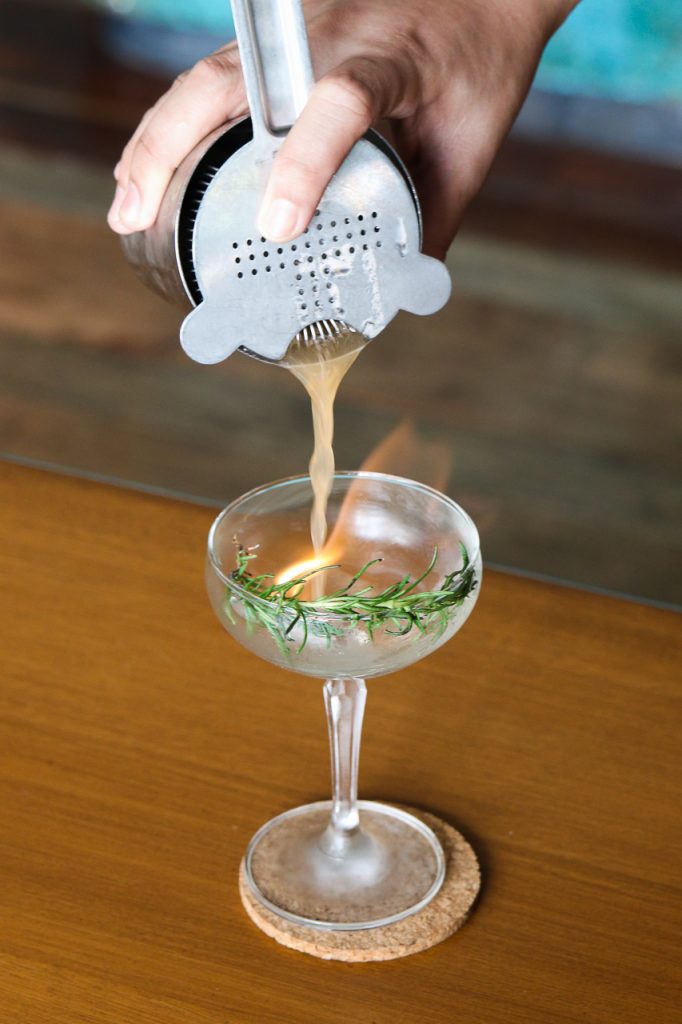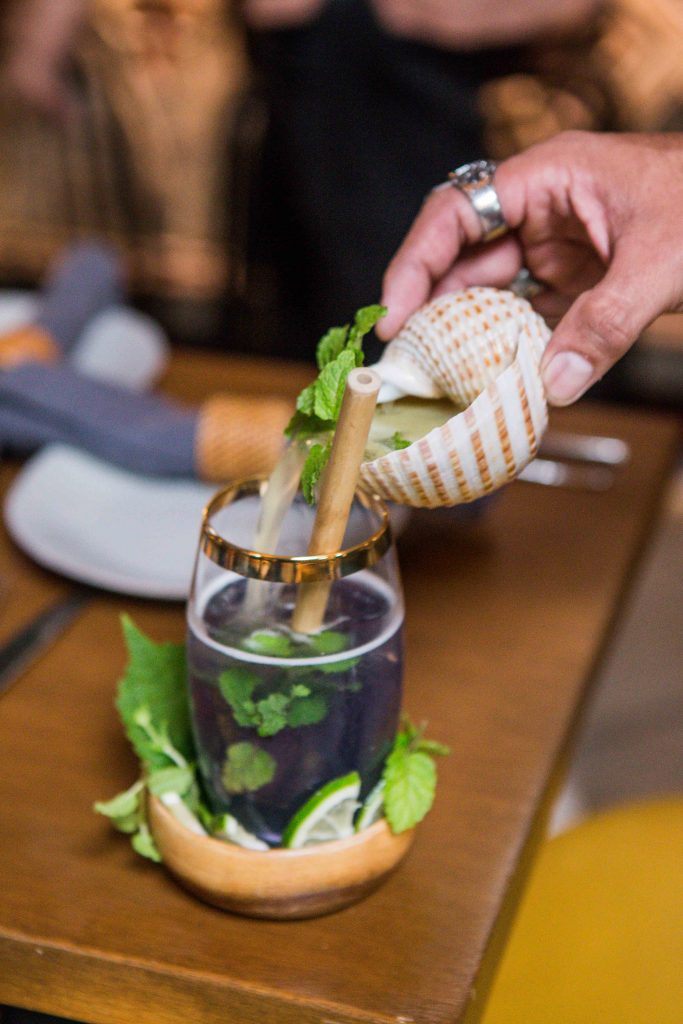 [READ: Agimat makes drinks with ingredients from your lola's pantry]
"We have come a long way since 2011 when one of the first speakeasy cocktail bars
opened in the country. This year three bars were recognized in Asia's 50 Best Bars list, with many more gems to be discovered, and we are so excited to now have a platform to celebrate the cocktail scene and encourage more people to visit these great bars," said Ken Bandivas, on-trade commercial manager of William Grant & Sons, the distiller behind the event's presenters.
Buy Manila Cocktail Fest tickets here.
Get more stories like this by subscribing to our weekly newsletter here.
Read more:
Speakeasies where you can "party" in peace
This film-inspired speakeasy is hidden in a photo booth
3 tea-infused cocktails to get you through the week
TAGS: cocktails manila cocktail festival mixologist